I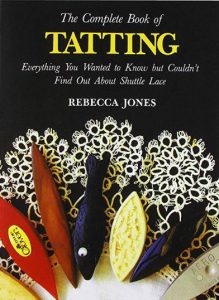 'm very much a novice tatter so rather than tutorials written by me, this section of knitting-and.com houses my collection of vintage and antique tatting patterns that have fallen into the public domain.
If you'd like to learn to tatt, Craftsy have an excellent class that teaches you the basics of shuttle tatting and includes several patterns to get you started.
For instructions on learning to tatt I recommend The Complete Book of Tatting by Rebecca Jones. I used it to learn the basics of tatting and found it very useful. To learn new techniques, I recommend the Online Tatting Class. The website layout is a disaster but if you scroll down on the left hand side you will see the yearly lesson indexes.