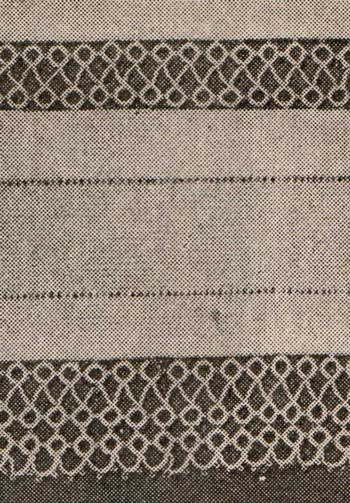 by Gwen Keys
from The Modern Priscilla for February, 1913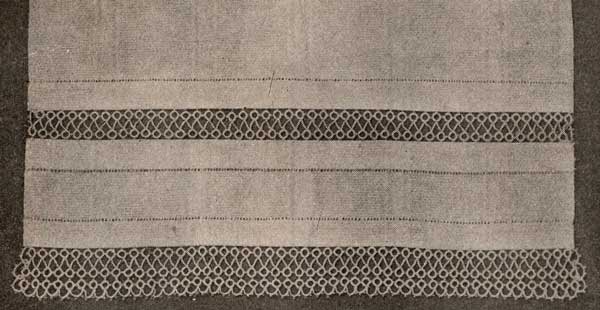 For the tatting use No. 30 Cordonnet crochet cotton.
Insertion
Ring (r) of 5 double stitches (d s), 3 picot (p), separated by 5 d s, 5 d s,
attach the spool thread and make a chain (ch) of 7 d s, turn,
another r like the first,
ch of 7 d s, turn,
another r joined to the first r by the first p.
Repeat until the insertion is the required length.
Edging
For the edging, make insertion like the above.
Attach both threads to middle p of r,
ch of 4 d s, p, 4 d s, p, 4 d s,
r of 4 d s, join to insertion, 4 d s,
another ch like the last,
r same as the last joined to lower r,
another ch,
r same as the one in the insertion joined to r of the insertion by middle p,
another ch.
Alternate the rings and chains across the lower edge, finishing the other end same as the first.
Attach insertion and edge to towel, as illustrated.
---
Copyright Sarah Bradberry, July 1st 2013. All rights reserved.