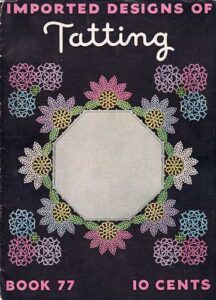 This booklet from 1936 has a very modern approach to tatting. Rather than giving you stitch by stitch instructions, it contains large, clear photographs that tatters can use to create the simple charts that we use today.
Because of this, I have scanned the booklet in a very high resolution and kept the photographs large in the PDF file. It's quite a big file at 264mb, but the photos are as clear as possible and you can zoom in quite closely to count the stitches.
Here are some of my favourites. I particularly like the layout in the first two images because I love appliquéing tatting onto fabric rather than making large pieces from hundreds of tiny motifs and this gives you some lovely ideas. Imagine the large black shapes behind the tatting being made of felt or fabric, with the tatting appliquéd on top.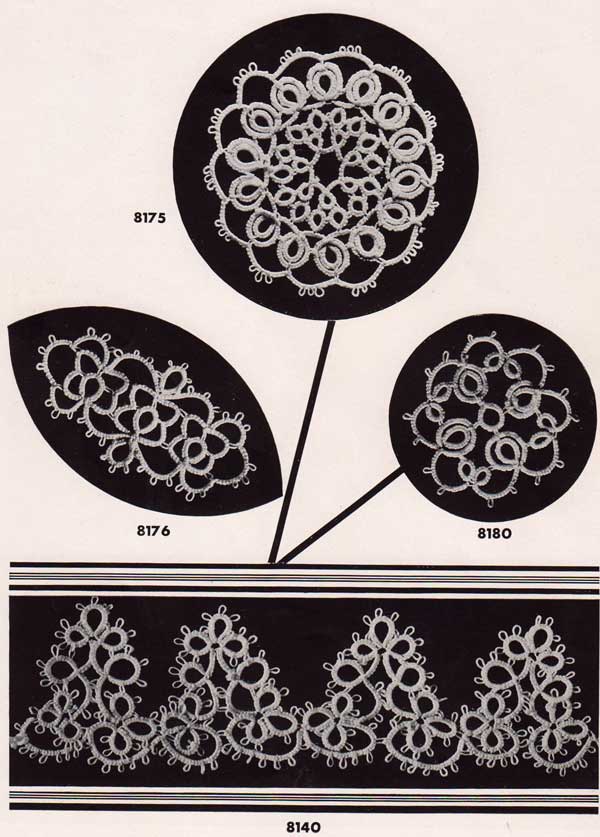 I especially like the two smaller motifs on this page.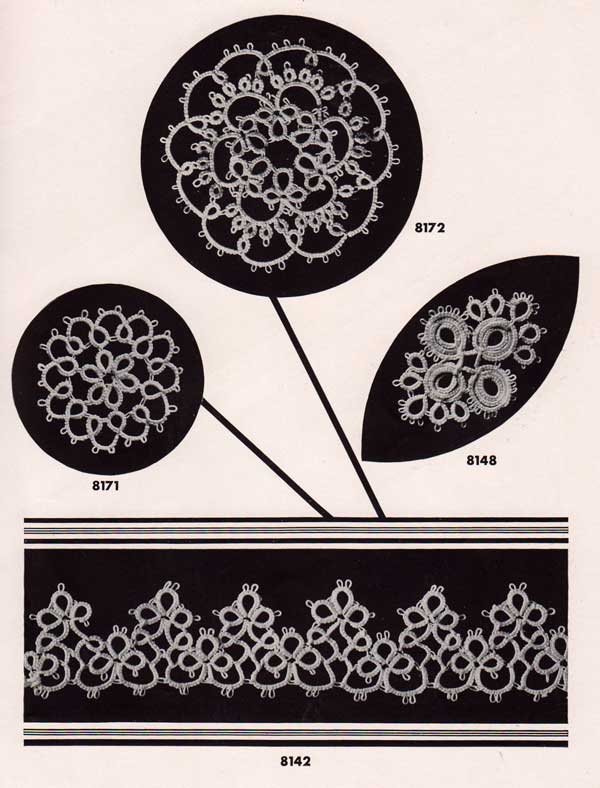 There are many, many edgings in this booklet ranging from very simple to quite complex.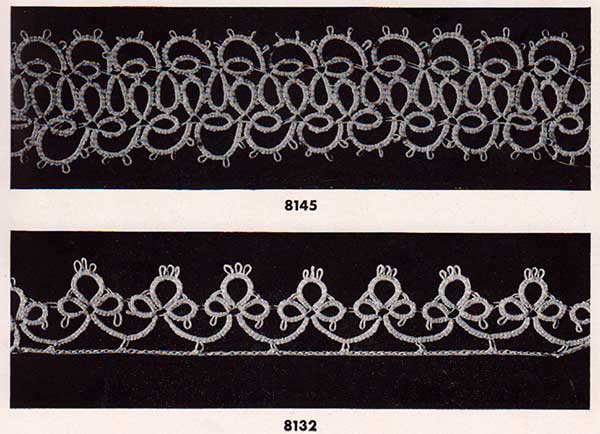 Download Imported Designs of Tatting Number 77 (264mb)
---
Copyright Sarah Bradberry, June 27th 2013. All rights reserved.