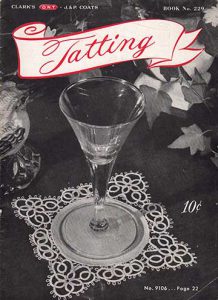 Clark's ONT tatting booklet dates from 1946 and contains a lovely selection of doilies, edges and motifs.
The following are just a few of my favourite edgings from the booklet. It also has many more edging designs, several doilies, a table cloth and some really lovely motifs that can be used as insertions, appliqués or joined together to make larger pieces.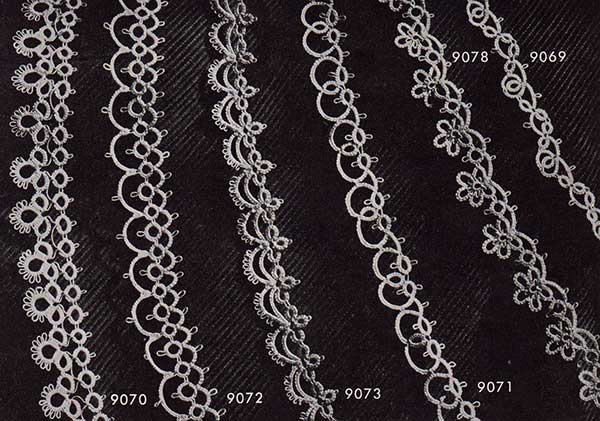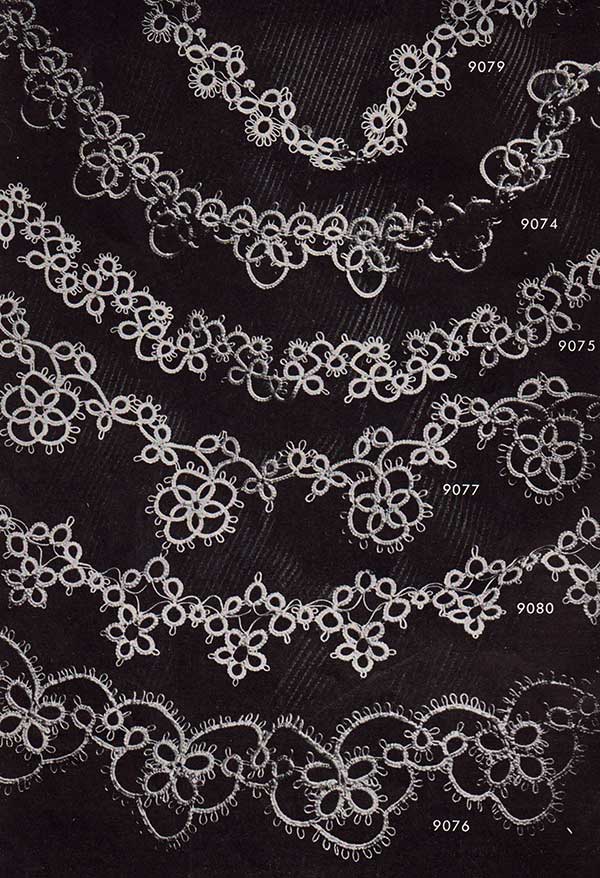 Download Clark's ONT Tatting Book No. 229
---
Copyright Sarah Bradberry, June 27th 2013. All rights reserved.