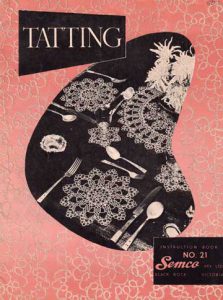 Like most tatting books of this type, Semco book no 21 dates from the 1940's and contains a nice selection of different types of projects including laces, doilies and a table cloth.
Here are some of my favourites!
Tatted handkerchiefs for bride and maids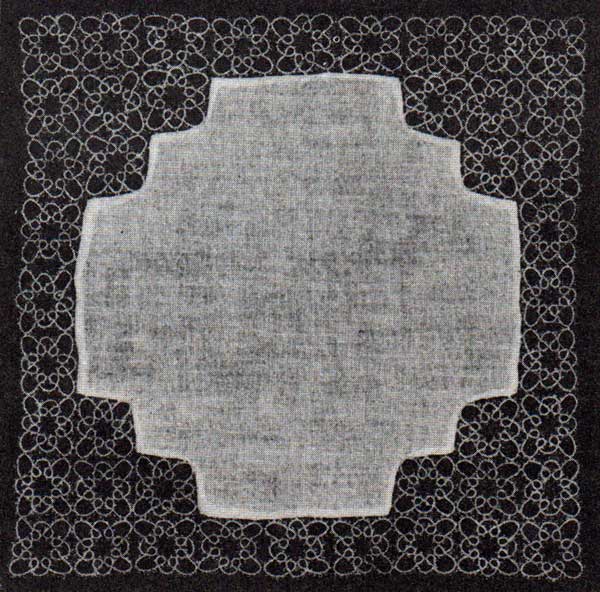 Below: The square "Lillian" doily. This pattern also has directions for round and oval doilies with shaped tatted insertions in the centre.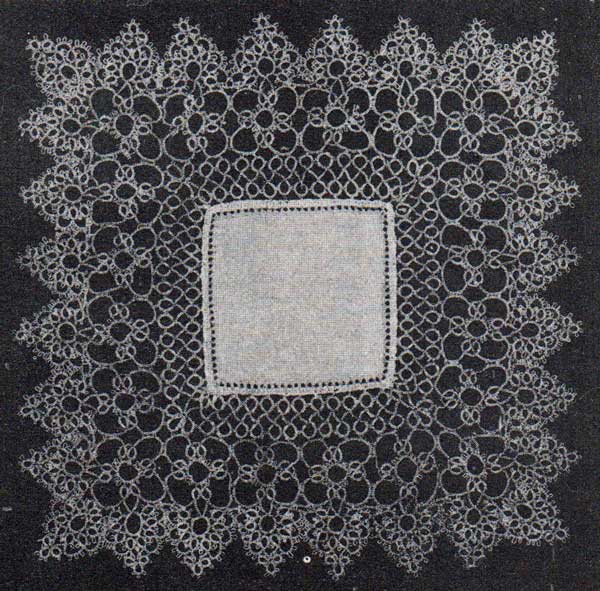 "Phyllis" duchess set.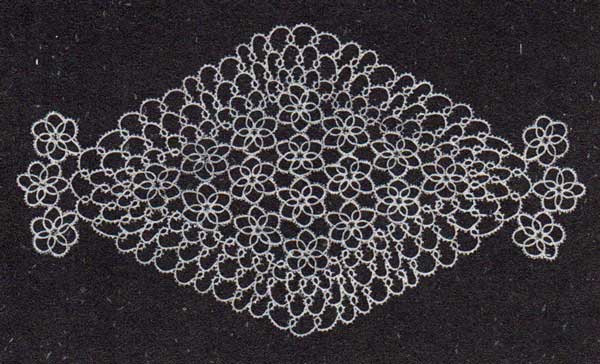 Download Tatting. Semco Book No. 21
---
Copyright Sarah Bradberry, June 28th 2013. All rights reserved.