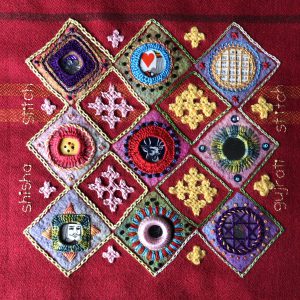 I don't remember a time when I didn't embroider on things. My first attempts would have been the same clumsy stitches of most little children, and I've worked my way through making embroidered faces on rag dolls to embroidered patches and my current obsession, stitch samplers like the one shown here.
This page contains my entire collection of vintage embroidery patterns and booklets, tutorials, and a selection of original designs and projects.
I have a lot more to add to this section. If you'd like to keep updated, sign up in the left hand menu (or at the bottom of the page if you're on mobile).