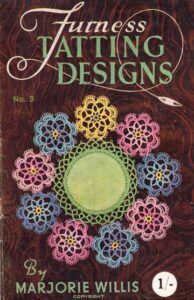 This booklet is the third in the Furness series of tatting books from New Zealand.
When I first started learning to tatt I assumed that tatted doilies and edgings were all white and ecru and I was quite surprised to see the amazing colours in the doily on the cover (one of a set of different sized pieces).
This booklet contains two headbands for wedding veils, lots of edgings, a handbag, doilies, a collar, revers and pocket trimmings.
There is a nice selection of simple edgings for newer tatters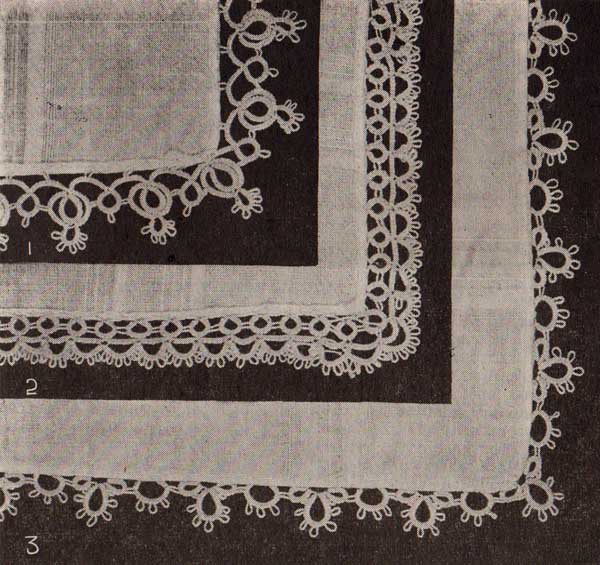 and some more complex ones for tatters with a bit more skill.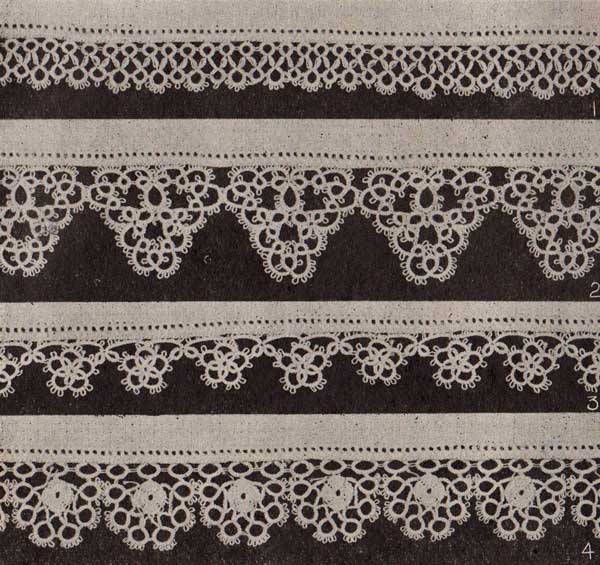 This is my absolute favourite project from the book though. This large mat matches the smaller doily on the cover, and there is also a centrepiece and edging for "cork mat covers". I assume by cork mat they mean a trivet or coaster?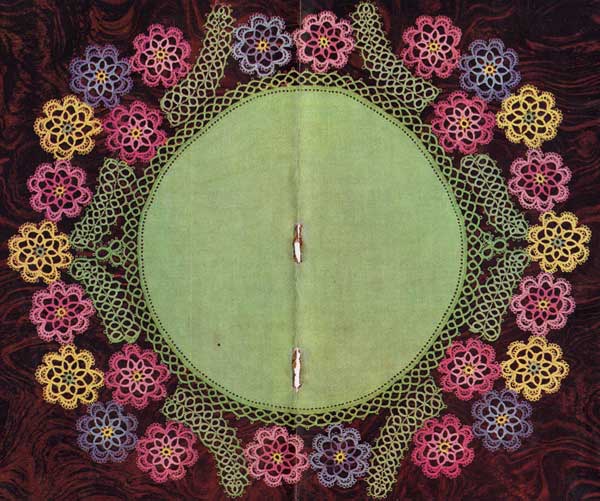 Download Furness Tatting Designs No. 3
---
Copyright Sarah Bradberry, June 28th 2013. All rights reserved.