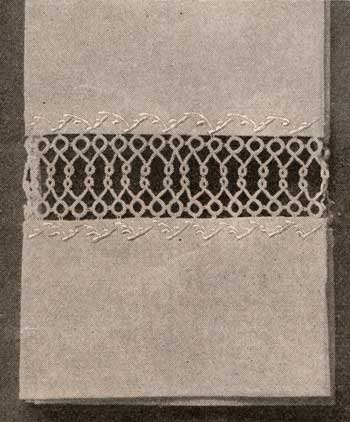 By Gwen Keys
from The Modern Priscilla for February, 1913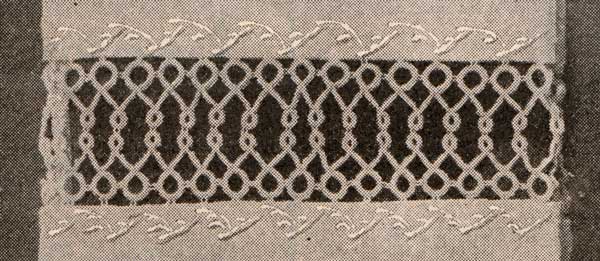 For the tatting use No. 30 Cordonnet crochet cotton.
Insertion for pillowcase
Ring of 5 d s, 3 p, with 5 d s between, 5 d s,
ch of 5 d s,
r of 4 d s, p, 4 d s, turn,
ch of 5 d s,
another r like the first joined to the first r by the first p.
Repeat until insertion is required length.
Break threads.
Make another row the same as this one, joining the small rings to small rings of the first row.
Make a 3-inch hem for the pillow, turning in the edges and stitch. Cut the tubing for the pillow (ie: the rest of the pillowcase), making allowance for the addition of hem and insertion.
Hem the edge with one half inch hem. Sew the insertion between hems, and with a coarse cotton work a row of feather stitching each side of the insertion.
---
Copyright Sarah Bradberry, July 1st 2013. All rights reserved.