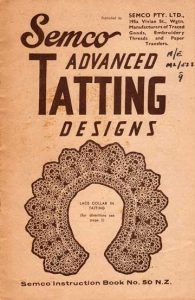 This tiny little tatting booklet from New Zealand was published in the late 1920's to the early 1930's. As it was originally printed in sepia on a paper that has badly discoloured over the years, I have had to change the colour and enlarge the pages as much as possible to make it easily readable.
My absolute favourite pattern in this booklet is this sweet little necklace.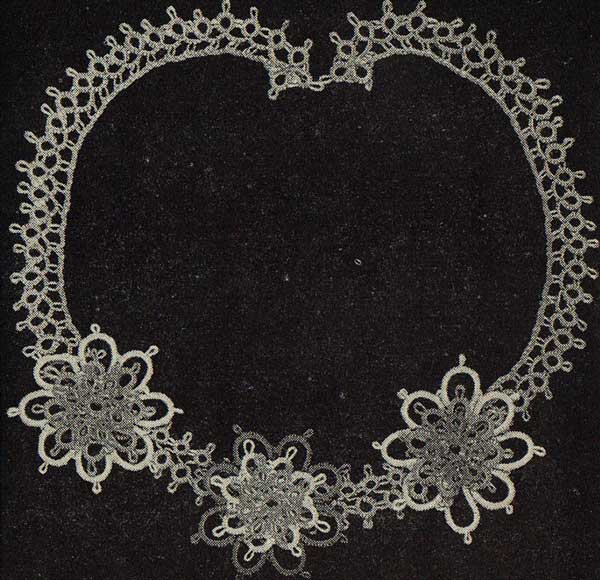 Amongst the other patterns are a dressing table set, doily, pointed collar (shown on the cover above), medallion motif, floral collar (below),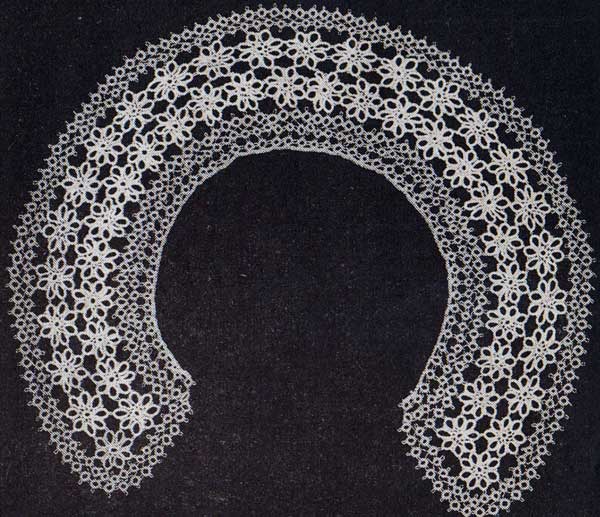 and this stunning handkerchief edging with motif inserted into the corner.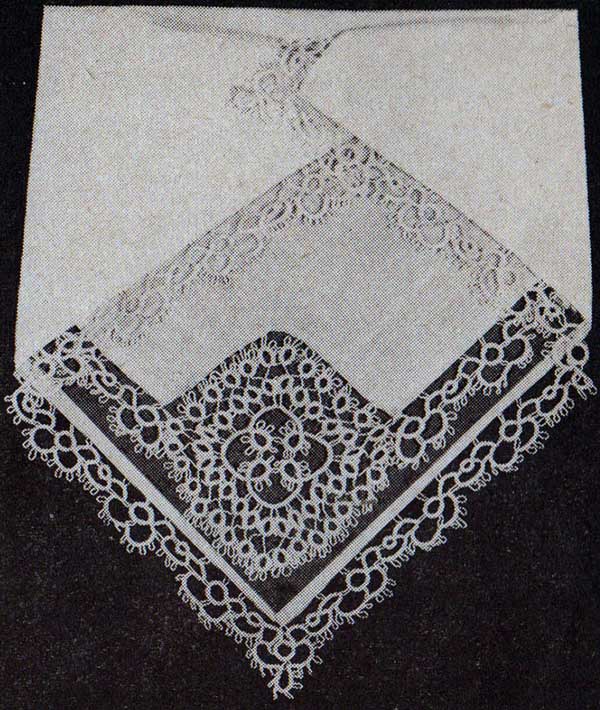 Download Semco Advanced Tatting Designs
---
Copyright Sarah Bradberry, June 28th 2013. All rights reserved.