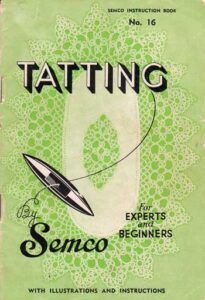 Tatting for Experts and Beginners is another Australian tatting book from the 1940's. Whilst it mostly contains patterns for tatted edgings and insertions they cover a large range of styles and difficulties.
From simple handkerchief and doily edgings for beginners.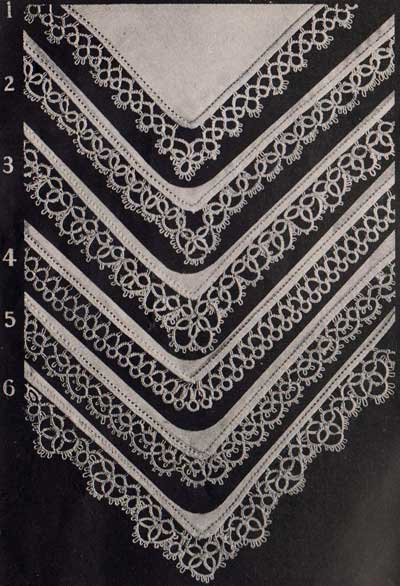 To this stunning heart shaped insertion and heart edging for a round doily for tatters of a more intermediate level.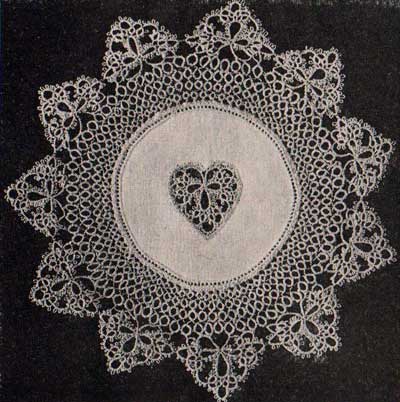 To this detailed yet delicate tatted corner for a tray cloth.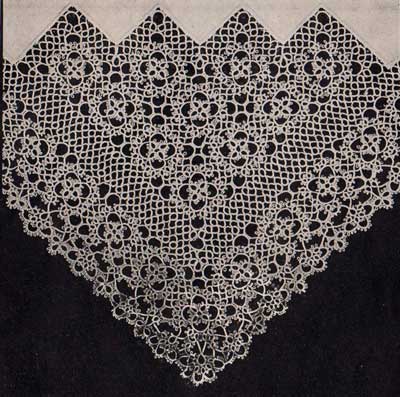 Of course there's no reason you have to use the patterns for their original purpose. Why not add tatting to the pleats in a shirt or around the neckline? Make a motif and use it in scrapbooking? Just like any vintage crafts, there's no reason you can't enjoy them just as they are, or reinvent them for today's styles and projects.

Download Tatting for Experts and Beginners by Semco
---
Copyright Sarah Bradberry, August 18th 2013. All rights reserved.