I'll let you decide!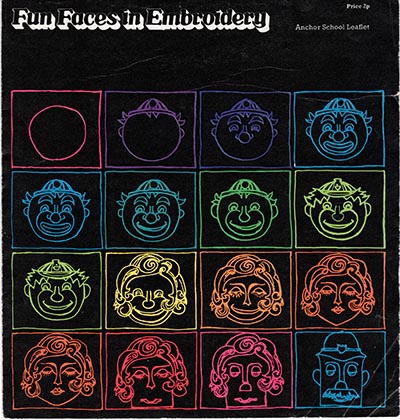 I have to admit, I like clowns. I also like horror movies and true crime stories, so make of that what you will 😉
Today's free embroidery download is an Anchor School Embroidery leaflet from 1974. It has a complete design for a clown pillow, plus a sheet of features you can use to create your own faces. There's some facial hair that would make a pretty awesome hipster pillow!
Check out Fun Faces in Embroidery by Anchor School Leaflets, 1974