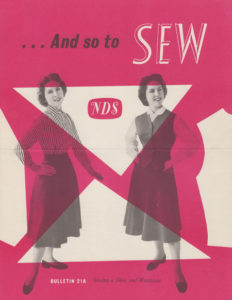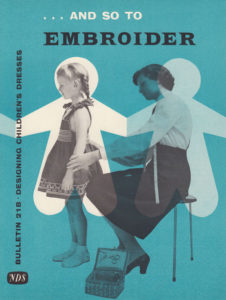 This week in the "And So To Sew" and "And So to Embroider" series from the Needlework Development Scheme we have two leaflets dedicated to clothing.
Firstly, "And So To Sew" bulletin 21a features full patterns for a 1950's teen skirt and waistcoat, which can be adapted to a range of sizes. And in "And So To Embroider" bulletin 21b, we learn how to design embroidery for the yoke, horizontal and vertical borders on dresses for little girls.
I've included a video tutorial on working the basic cable stitch for smocked panels, for those of us who find video instruction easier to follow.