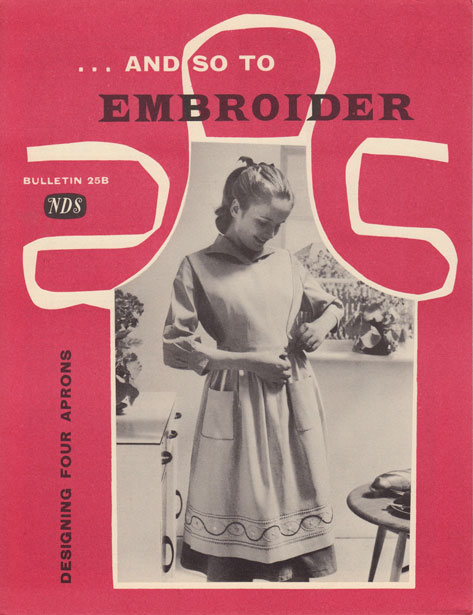 Leaflet 25b in the Needlework Development Scheme's series "And So To Embroider" includes:
Patterns for three aprons (and embroidery ideas for a fourth). Two aprons with attached bibs, and one with a detachable bib.
Instructions for making a headband (to keep your fringe out of your cooking)
Oven gloves (please only use thick wool blanketing or modern heat proof wadding for the lining)
A basket cover for your shopping basket
How to embroider sheaf stitch

Download "And So To Embroider" leaflet 25b
Modern Tutorials
Ruth's tutorial includes some fun ideas for playing with sheaf stitch, as well as instructions for working the basic stitch.
Sheaf Stitch by Ruth's Embroidery