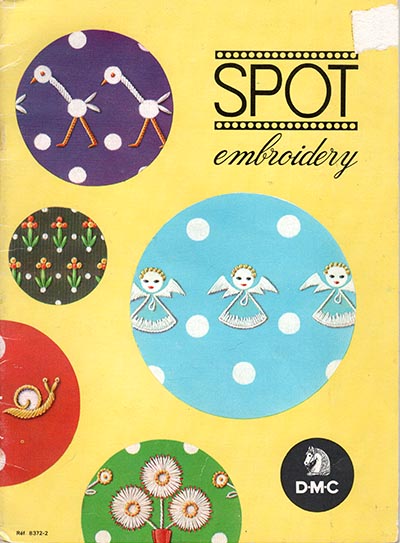 I have another free download for my fellow embroiderers! Spot Embroidery, a book of designs to work on polka dot fabric. Published in 1965, it's full of fun designs based on backgrounds of different sized polka dot fabrics.
The designs range from all sorts of animals, to geometrics, flowers, and even pots and pans for the kitchen! Use them as borders, or motifs.
Check out Spot Embroidery by DMC, from 1965.