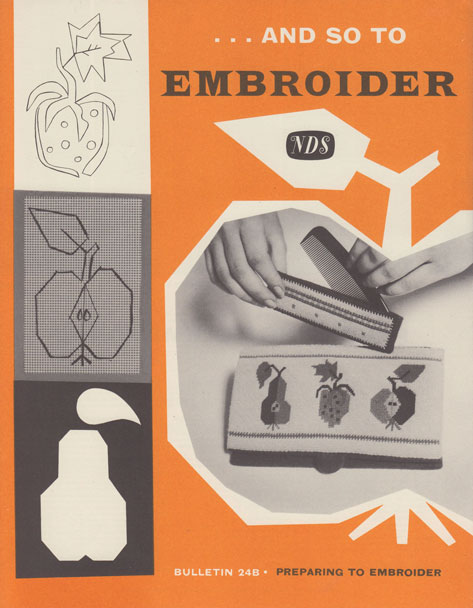 Leaflet 24b in the Needlework Development Scheme's series "And So To Embroider" contains information on choosing the right needle, thread and transfer method for different fabrics and embroidery styles. The types of work include:
Embroidery and cross stitch on gingham
Embroidering on felt
Embroidery and couching on cotton
Shadow work and embroidery on organdie
Canvas work.
There are four designs that can be traced and used in your projects, a pear, pineapple, strawberry and apple.
A project for the embroidered canvas work and felt clutch purse shown on the cover is also included.

Download "And So To Embroider" bulletin 24b