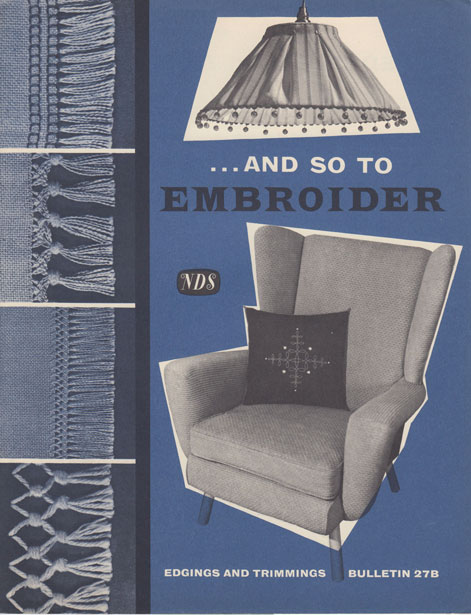 Leaflet 27b in the Needlework Development Scheme's series "And So To Embroider" covers a range of techniques and ideas for finishing the edges on embroidered projects. These include:
A variation on the dressing table curtain and pelmet from bulletin 13a
Fringe knotted onto felt
A table mat with knotted fringe made from the frayed fabric
Double hemstitched fringe
Fringe and hems using four sided stitch
A cushion with finger cord edging, including how to make the finger cord
A lampshade with crocheted edging

Download "And So To Embroider" bulletin 27b
Modern Tutorials
How to Fray Fabric for a Decorative Edge by Colleen G Lea
Adding a Knotted Fringe to Any Project by Wonderfil Threads
If you're not using rayon, an overhand knot will work fine. I find they look neater than the knots used in the video.
Four-Sided Stitch by Liz Westlake
Hem Stitch by Make It Coats
Double Hemstitch by Make It Coats
Finger Cords by Weave With Pat