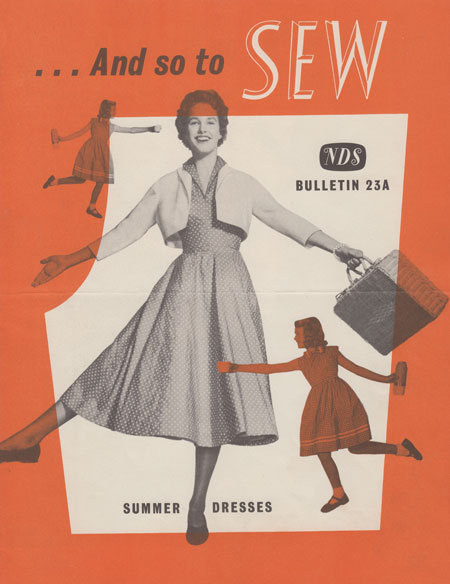 The full set of vintage "And So To Sew" by the Needlework Development Scheme is now available! Covering everything from the basics of dressmaking to a range of mid century patterns to make, "And So To Sew' was a part of many girl's school life in mid 20th century Britain.
Don't forget that here at Knitting-and.com, we're still making a new issue of "And So To Embroider" available every week, with 29 bulletins uploaded so far. This week's leaflet covers designing with flowers.
You'll find all of the "And So To Sew" bulletins and every "And So To Embroider" bulletin I have made available so far on the Vintage Embroidery and Sewing Books page. There's much more there too, with over 70 titles to choose from!