Today's sewing and embroidery leaflets are two more vintage lovelies from the Needlework Development Scheme. "And So To Sew" bulletin 4a and "And So To Embroider" bulletin 4b (aka "And So To Sew – Embroidery Section" 4b)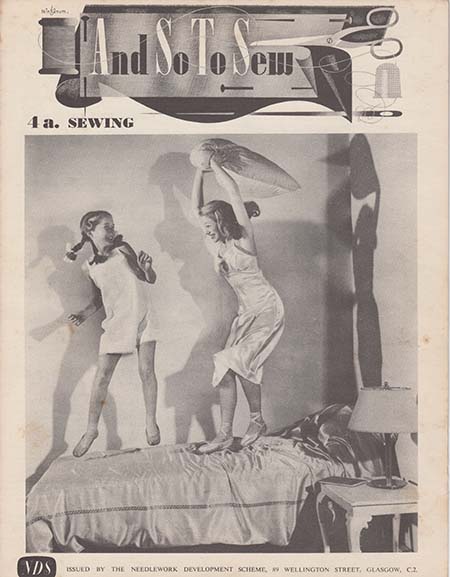 And So To Sew bulletin 4a contains two slip patterns for girls that can be used to sew undergarments or modern Summer dresses.
It also contains instructions for all of the techniques used in sewing both. I have also included modern video and photo tutorials for those of us who don't have a sewing teacher on hand to help out!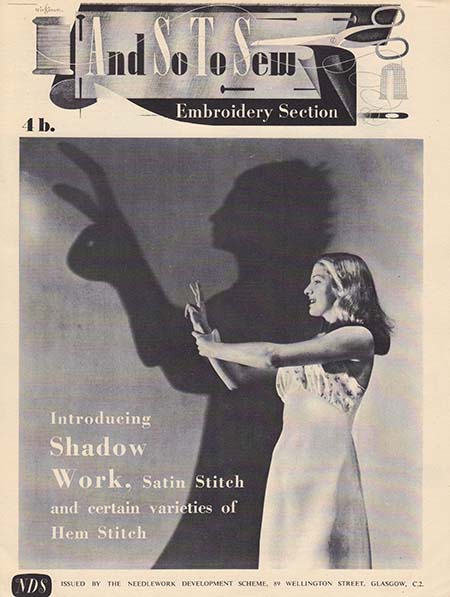 And So to Embroider 4b contains instructions for embroidering Shadow Work, various types of herringbone stitch, hem stitching and satin stitch, plus how to use an embroidery hoop.
As with the sewing leaflet, I have included a selection of modern photo and video tutorials.
I hope you are enjoying these leaflets so far. If you'd like to be notified of any of the projects, tutorials, news and downloads available I post in the future, please sign up (either on the left or underneath this post) and you'll receive an email letting you know when I've posted!