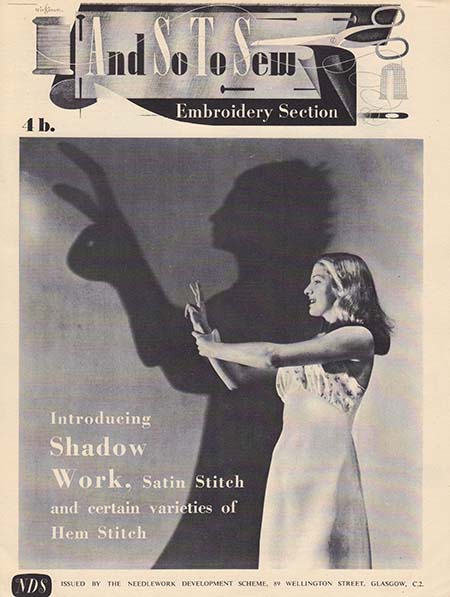 Leaflet 4b in the Needlework Development Scheme's series "And So To Embroider" includes:
Shadow work, including a design to work on the bodice of one of the slips from "And So to Sew" leaflet 4a
Double back stitch
Close herringbone stitch
Satin stitch
Hem stitch for hemming and decorative ladder work
How to use an embroidery hoop

 Download "And So to Embroider" leaflet 4b
Modern Tutorials
Since most of us don't have a home economics teacher to help us with our work, here are some modern tutorials for the techniques covered in this leaflet.
Double Back Stitch by Busy Mothers World
This video is quite shaky but it covers the technique better than any others I could find.
Closed Herringbone Stitch by RMPV Creations
Satin Stitch by Make It Coats
Hem Stitch by Make It Coats
This tutorial works under four threads, whereas the leaflet works under three threads.
How to Use an Embroidery Hoop by Easy Sewing for Beginners