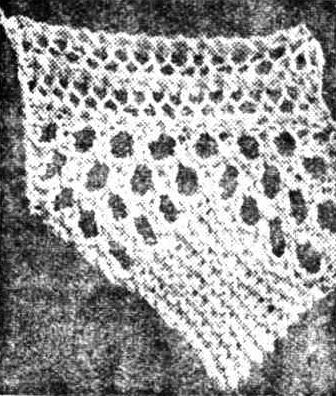 Today's knitting pattern is Busy's Edging from 1905.
This knitted edging was sent in to the newspaper by "Busy", who states that she "had this edging on a quilt for 18 years", so it was probably originally published before 1885.
I have updated the instructions into modern knitting terms, checked it for accuracy and added a chart.
I hope you enjoy this latest addition to the Knitted Lace Edgings and Insertions collection!