This is my final catch up post for the TAST embroidery challenge. Hopefully from now on I'll be posting my samplers as I stitch them!
Stitch 71 is alternating up and down buttonhole stitch. Since I like up and down buttonhole stitch so much that I embroidered three samplers, it should come as no shock that I made two for alternating up and down buttonhole stitch. (What a mouthful! It too ages to embroider the name of the stitch for this one)!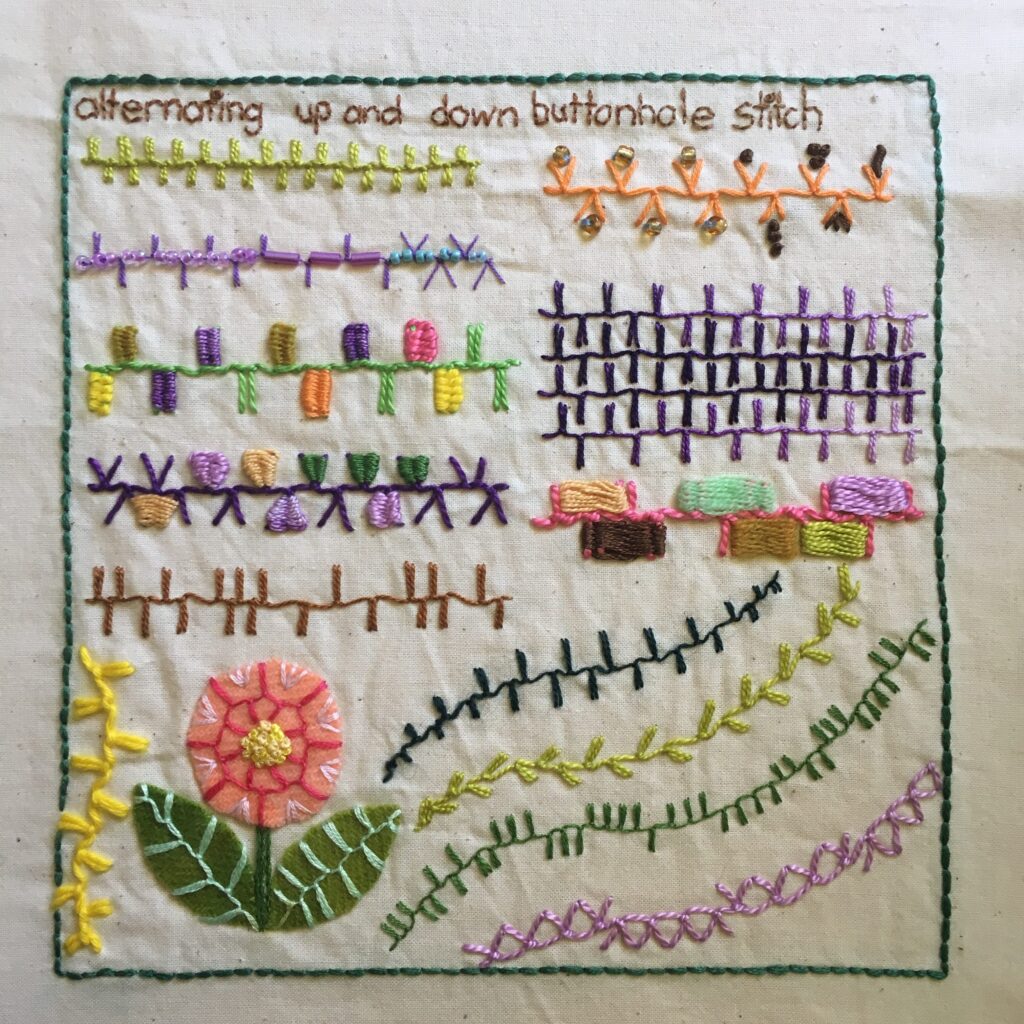 For my first page I tried different combinations of up and down stitches, changed angles of the vertical stitches, wove some of the vertical stitches and tried all sorts of different threads.
I even used some had dyed woven wool felt to appliqué a flower and leaves using stranded floss. My favourite version of the stitch on this page is the lime green perle cotton with woven stitches in lots of different colours. I think that would make a lovely border on a project, or across the top of a pocket.
On my second sampler page I played with scale and couching, as well as joining some of the vertical stitches together to form little triangles.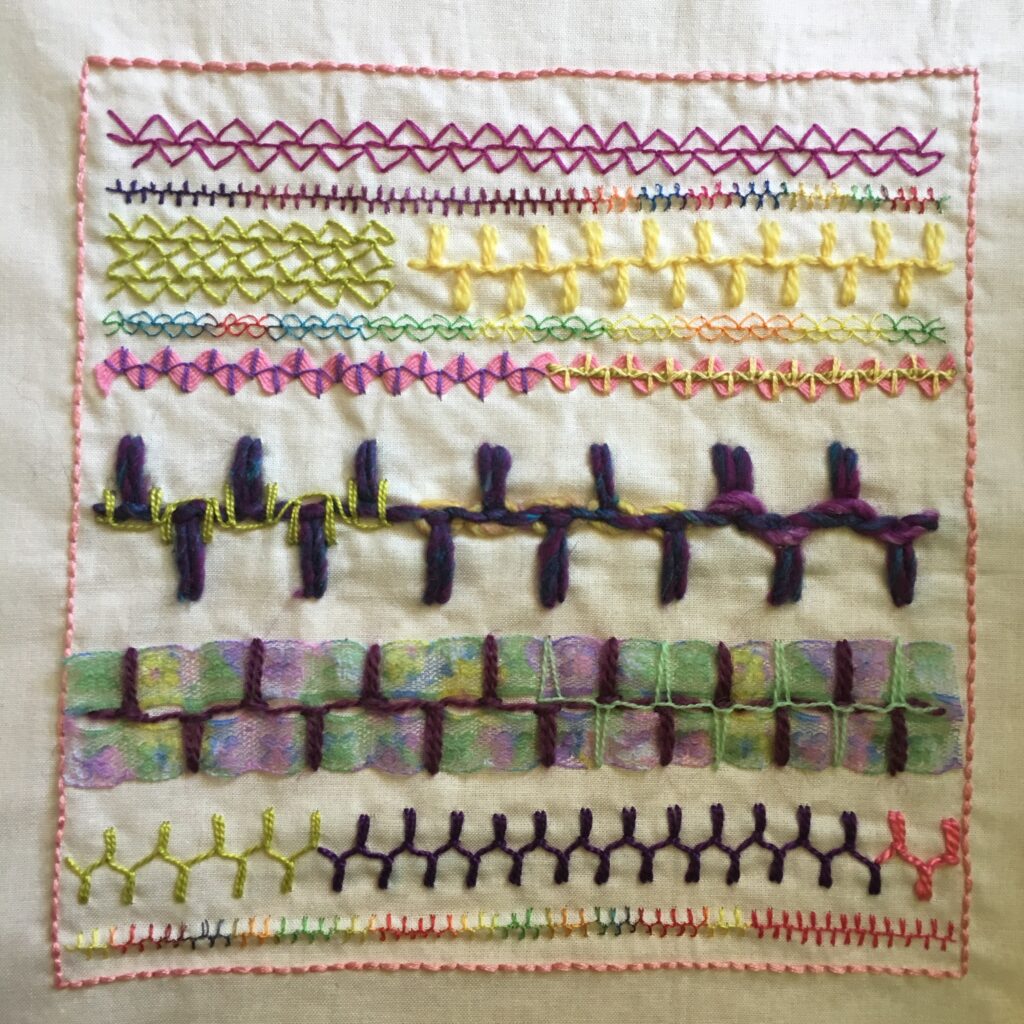 I tried everything from rainbow polyester thread from China (which is like sewing with a very firm linen top stitching thread), to bulky Noro knitting silk/wool.
I even couched down some vintage ric-rac and modern knitting lace. The second row from the bottom was stitched along a zig-zag instead of a straight line. My favourites on this page are the couched ric-rac and the zig-zag line. I really like the rainbow threads as well, but think I'll stick to using those on my sewing machine!