The second stitch for the TAST embroidery challenge for 2017 (stitch 70 overall) was fancy herringbone stitch. Whilst I quite like some of my samples, I found it to be a rather annoying and over complicated stitch to work.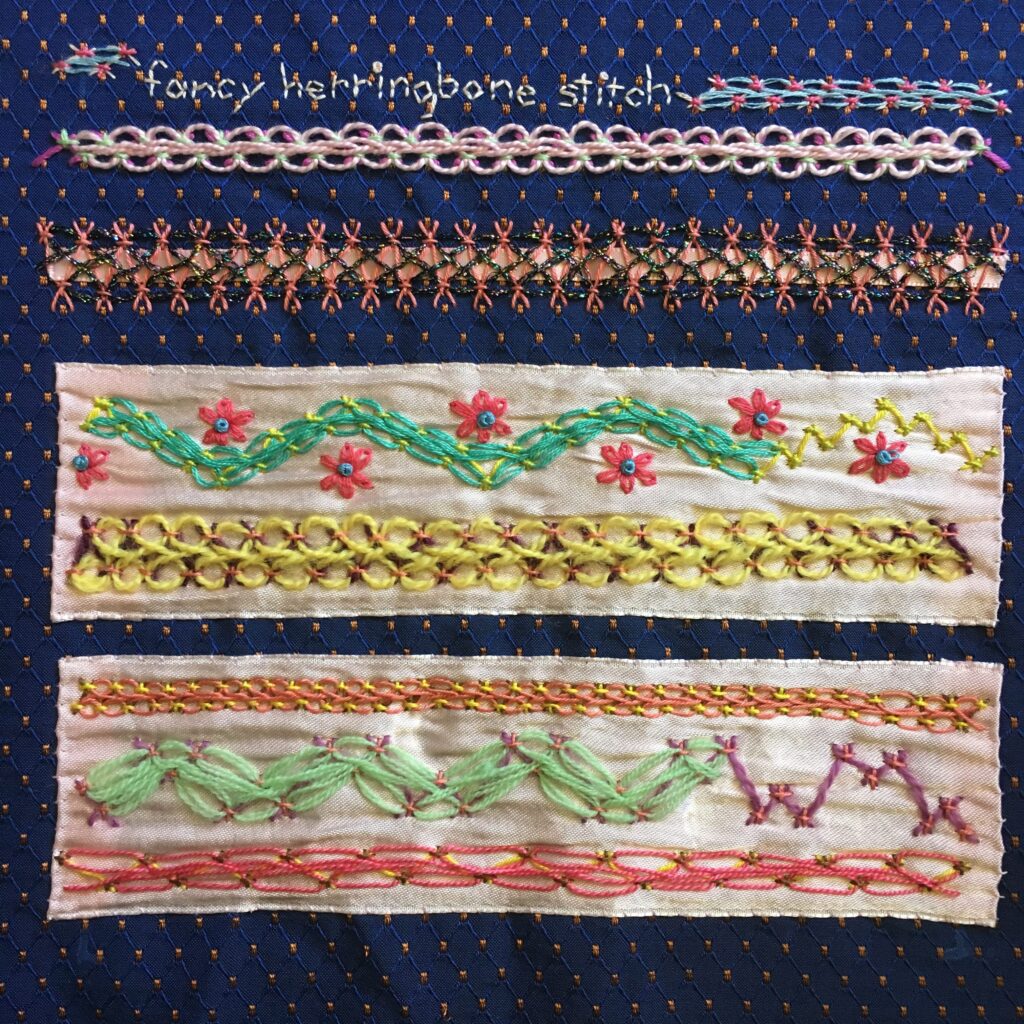 I quickly discovered I had chosen a fabric that was far too busy, so I added a couple of strips of vintage satin ribbon to cover up the background.
I tried zig-zags, different scales in height and width and several different materials.
I think the two most successful lines are the bottom line on the top row of ribbon, and the top row of stitching on the bottom row of ribbon. The yellow crewel wool has lots of springiness to it that makes it fill out the circles of threading well, whilst the tiny scale of the other row helps keep it much neater as well.
I may use this stitch in the future but probably only in a very small scale.