Whilst I'm not behind in my embroidering for the Take a Stitch Tuesday challenge, I am very late in blogging about them! Today's stitch (from about 3 weeks ago), is up and down buttonhole stitch, and as usual, I got totally carried away with it. In fact, I ended up with three finished samplers.
Firstly, I tried it as an edging around a scrap of fabric I had tested a wood block print on. Then, as a filling on the same piece to make a lemon tree. I coloured the tree section in with a sharpie because you couldn't really tell it was supposed to be the leaves 🙂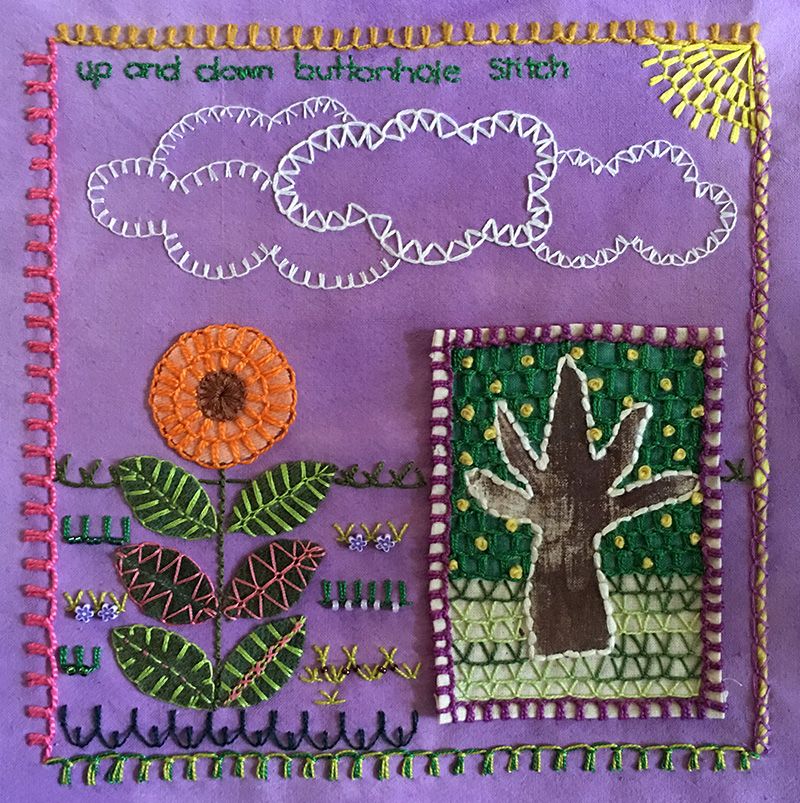 I also tried lots of curves and circles, variations on the leg lengths and directions, beads and couching.
Then I thought it might be interesting to try it as a filling stitch on an evenweave linen. I buy almost all of my materials from the local op shops (charity thrift stores), so I have a lot of different fabrics to try.
I really love the triangles and the boxes with diamonds in them but boy, do they take a long time to stitch!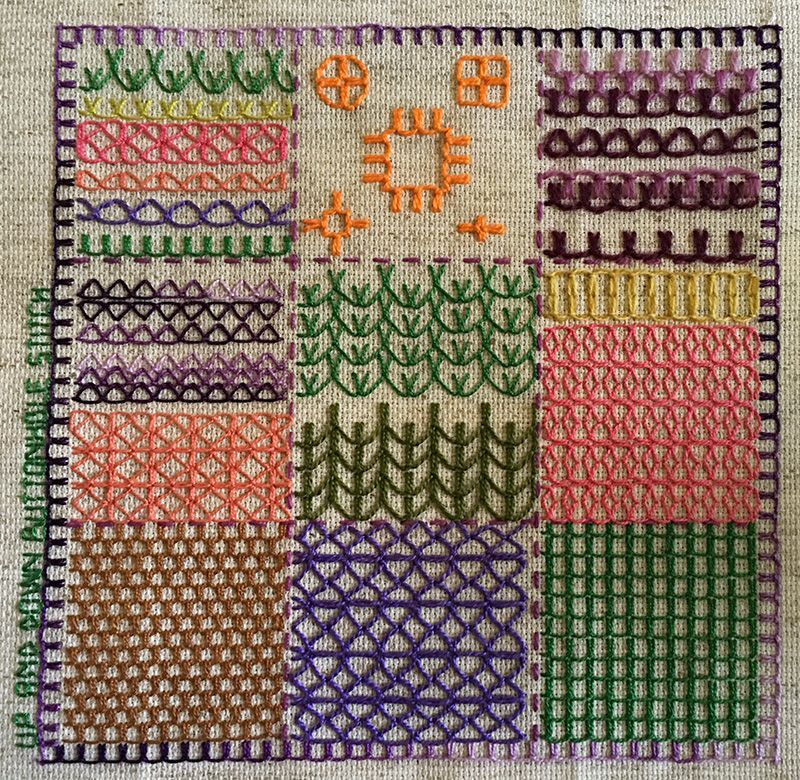 Finally, I tried some circles on some spotty fabric. I think the ones with three rounds of stitching are my favourite and it's nice finding a use for some of my Spoonflower samples.
If I remember to take a photos, tomorrow I'll post about stitches 56 and 57!