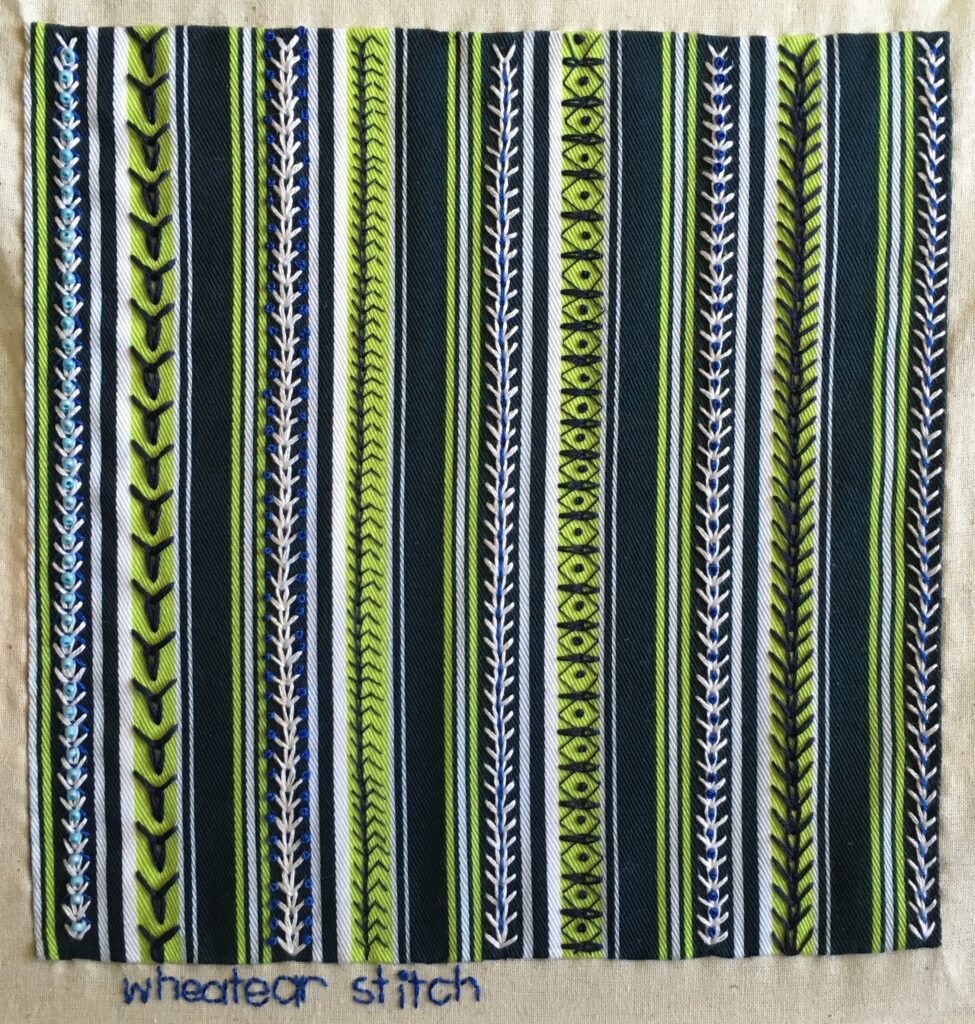 For my wheatear stitch sampler I wanted to work on striped fabric again.
I've been reading a lot about embroidery design lately  and wanted to have another go at working on striped fabric after my very first TAST sampler didn't really go the way I wanted. I really like the stitching but I didn't know how to make the most of the stripes. (I'll do some book reviews soon, there are some amazing books out there on designing embroideries).
I also wanted to minimise the types and colours of thread I used. I ended up using 1 -6 strands of cotton floss, in three different colours. Navy blue, medium blue and white.
If you didn't see my last Take a Stitch Tuesday challenge post, here's the fabric before I added the stitching.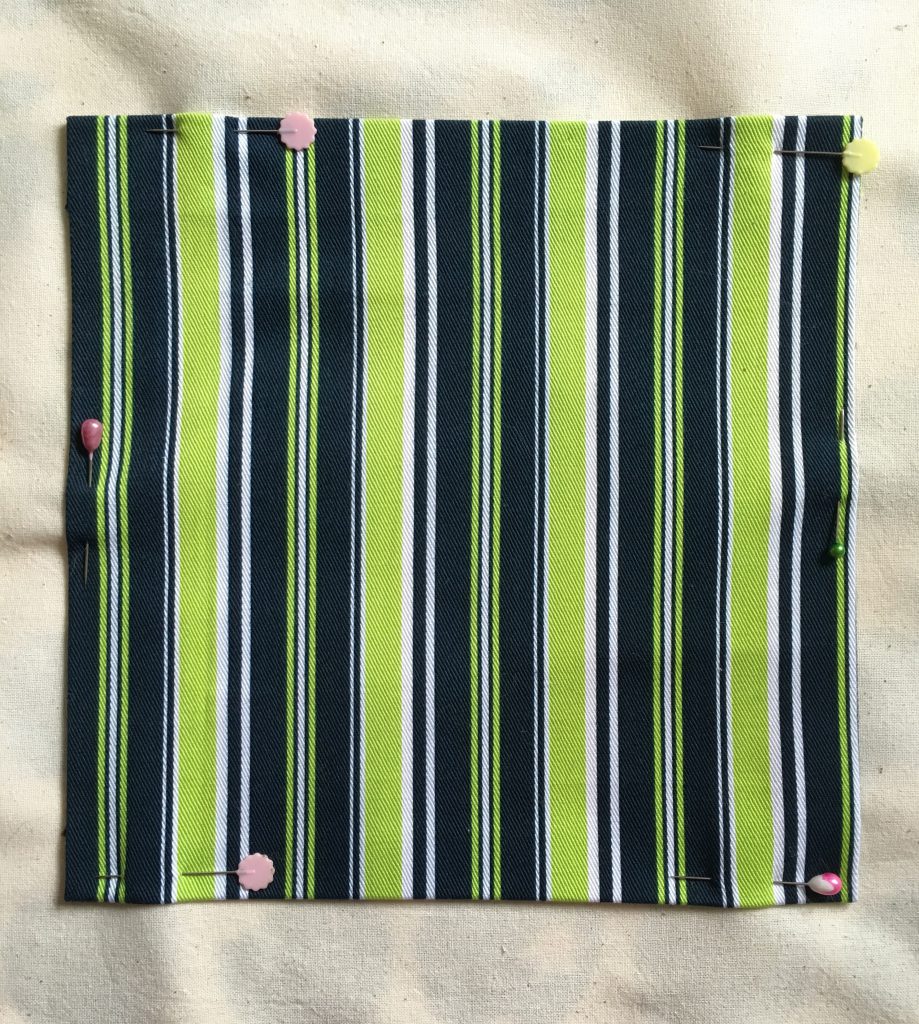 I'm a week behind so the next sampler I'm up to is crossed buttonhole. I think I might paint some calico with a couple of circles and just play with this one.
Some useful links:
TAST on Facebook
Sharron's TAST FAQ on her website, Pintangle.
Free vintage stitch book downloads.
My TAST Pinterest Boards