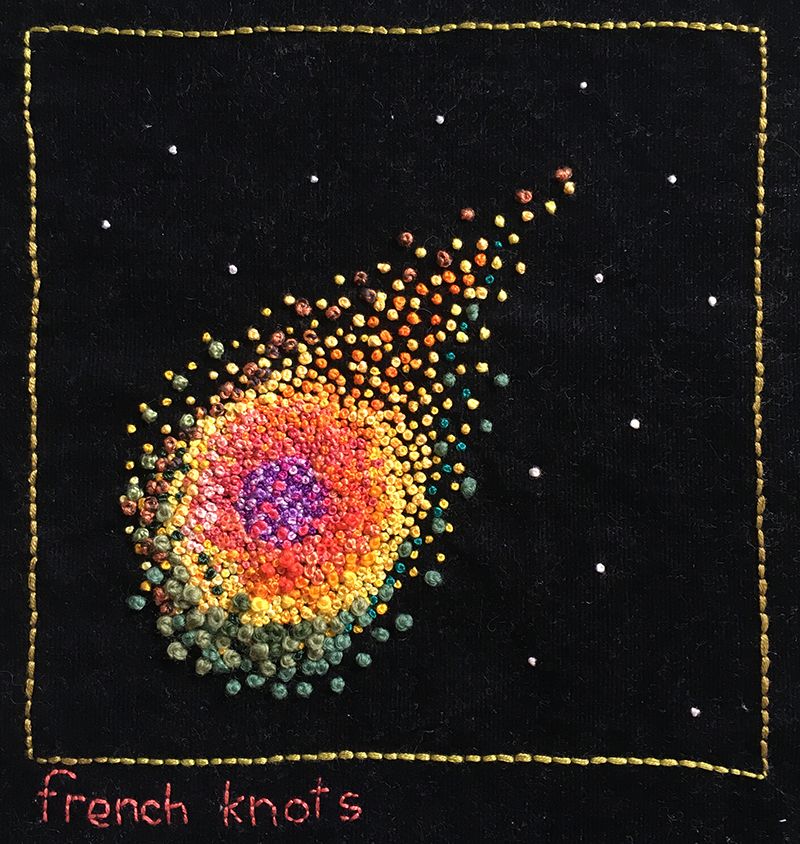 Who knew, when I started my embroidered French knot sampler for week 15 of the Take a Stitch Tuesday challenge, that it would result in a fiery meteor of thread oddments hurtling towards Earth?
I certainly didn't.
I had intended for this week's sampler to be a negative space cookie cutter image in the centre, surrounded by French knots but it didn't turn out that way. I ran out of time to mark my fabric on a day when I knew I'd be in a waiting room for at least three hours so I just grabbed everything and headed out the door.
I then began stitching what I thought was going to be a target shape of my basic sampler colours (purple, yellow, orange, green and brown) but when I checked my bag of oddments, most of the interesting greens were rather thick and they made the circle look like it was gathering mass from somewhere, or breaking up through the atmosphere. And so it evolved into a meteor. My love of dodgy science fiction movies may have been a slight influence there.
My background fabric this week was cut from a remnant of black featherwale corduroy. No matter what I tried, I just couldn't remove the fine white fibres that were stuck on it so now they're space dust.
🙂
My threads include everything from 3 to 8 strands of embroidery floss, rayon, tapestry wool, Appleton wool, size 5, 8 and 10 perle cotton gobelin wool and whatever else was in the scrap bag.
I'm all ready to start stitching week 16's wheatear sampler on another op shopped remnant, this time it's twill cotton stripes in white, navy blue and a disturbingly intense lime green. I plan on sticking to just two threads, one navy blue and the other white but to be honest, anything could happen once I start stitching.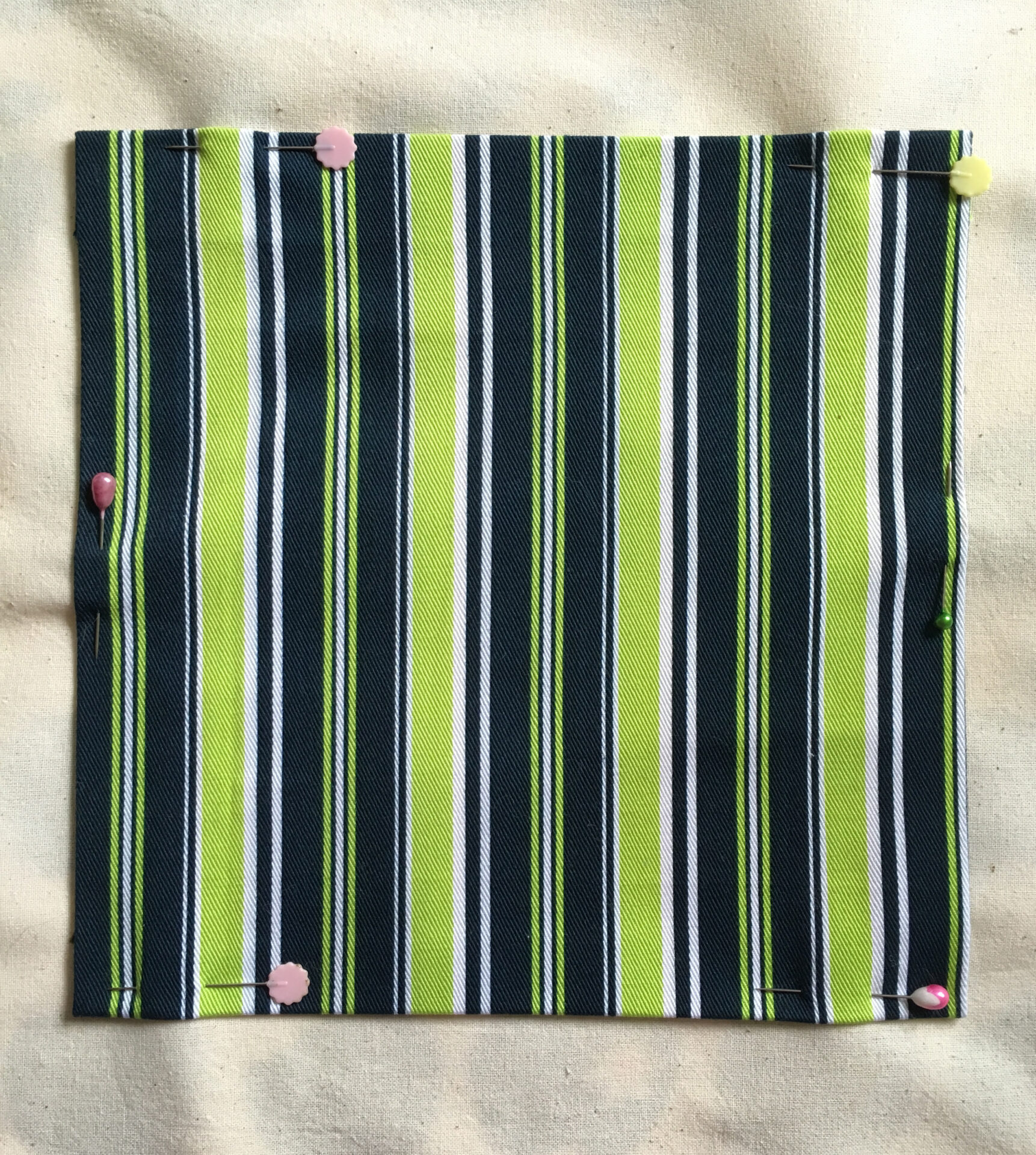 Some useful links:
TAST on Facebook
Sharron's TAST FAQ on her website, Pintangle.
Free vintage stitch book downloads.
My TAST Pinterest Boards