Sharon Boggon has been running the Take A Stitch Tuesday (aka TAST) challenge on and off since 2007 and I've been wanting to join in for just as long. Well it only took me 8 years.
😀
Here is my sampler for week 1, Fly Stitch.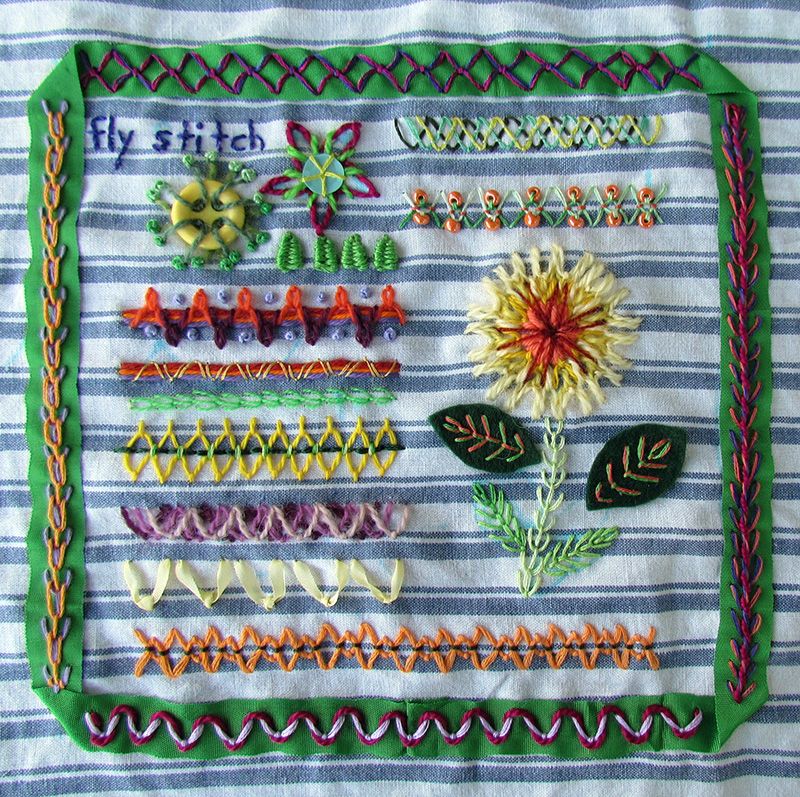 I've decided to work my samplers roughly 20cm or 8″ square and just stitch whatever takes my fancy on whatever fabric I feel like. It's all very technical! I'm thinking of backing each one with plain fabric and using them to practice various edgings on. I really like the idea of a box of sampler doilies to browse whenever I'm looking for an idea.
This week I concentrated on borders and layering, using lots of different textures stitched on a scrap of striped cotton.
Week 2's stitch is buttonhole. I haven't decided whether to use some evenweave linen or a scrap of Japanese rayon(silk?) that was in the same scrap bag as the striped cotton.
Some links:
TAST on Facebook
Sharron's TAST FAQ on her website, Pintangle.
Free vintage stitch book downloads.