I'm getting a little behind with my TAST samplers because I didn't start last week's stitch until Friday. Here it's Thursday again and I haven't started this week's stitch yet. Hmmm.
First I tried some various chain stitch borders and a couple of circles.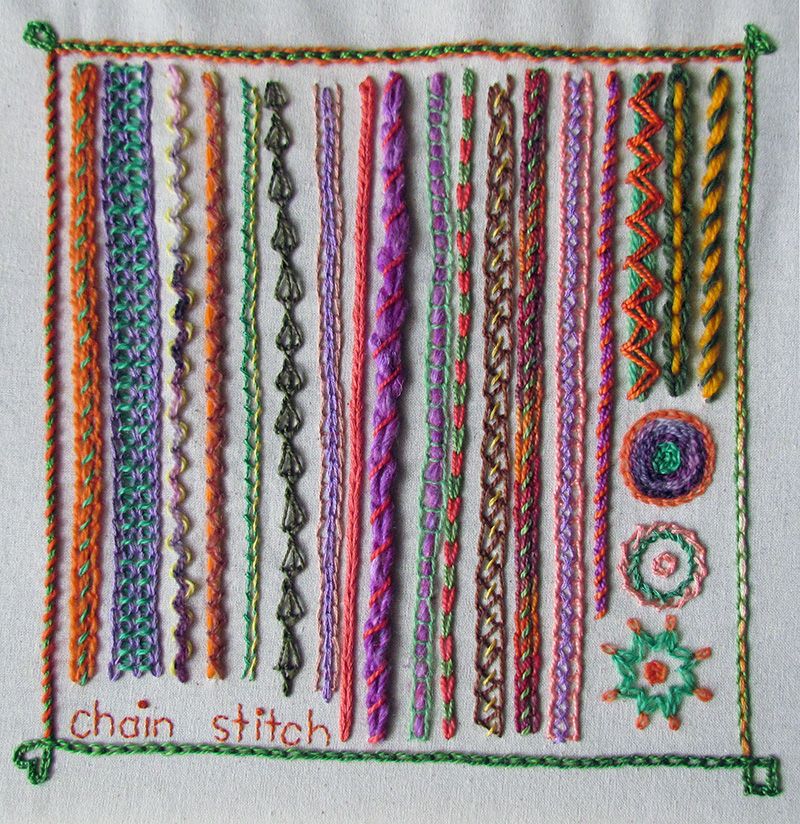 Variations include whipped, laced, back stitched, zig-zag, twisted, double, broad, whipped double, heavy, magic and linked double chain stitches. I used some to couch other threads and added stitches to others because they were a bit boring 😛
Then I decorated a Spoonflower swatch with whipped and detached chain stitch.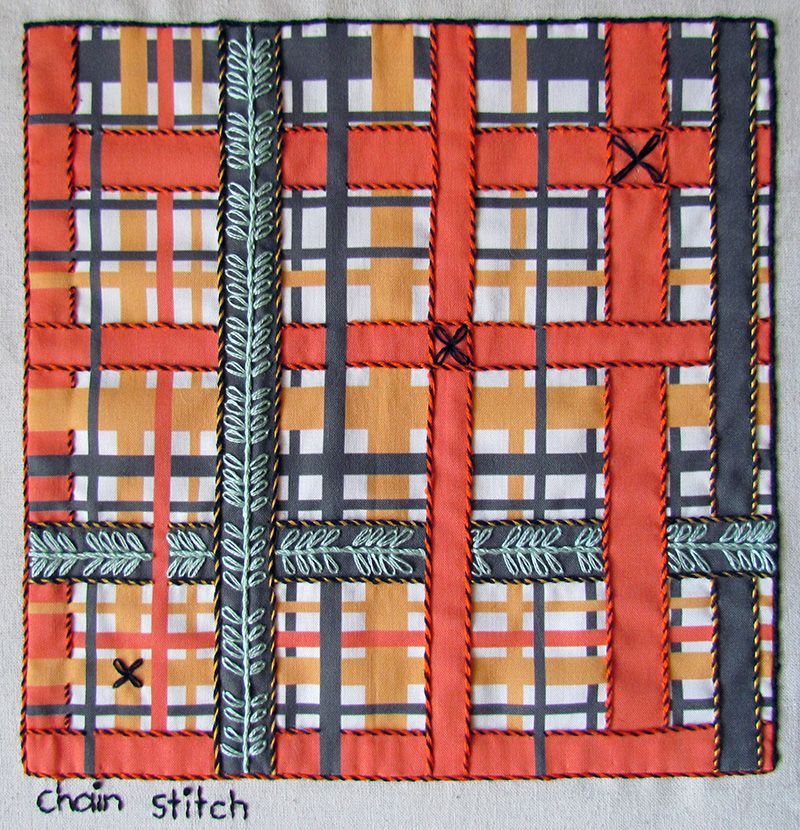 I'd better get stitching on this week's sampler!
Some useful links:
TAST on Facebook
Sharron's TAST FAQ on her website, Pintangle.
Free vintage stitch book downloads.