This week's Take a Stitch on Tuesday sampler is detached chain, or lazy daisy stitch. Since detached chain works so well with flowers, and flowers are one of my favourite motifs, I really had a blast.
Before I started I drew a selection of motifs using a Clover water erasable pen. I'm on my second one already. I use it a LOT.
(Click on the photo to make it bigger)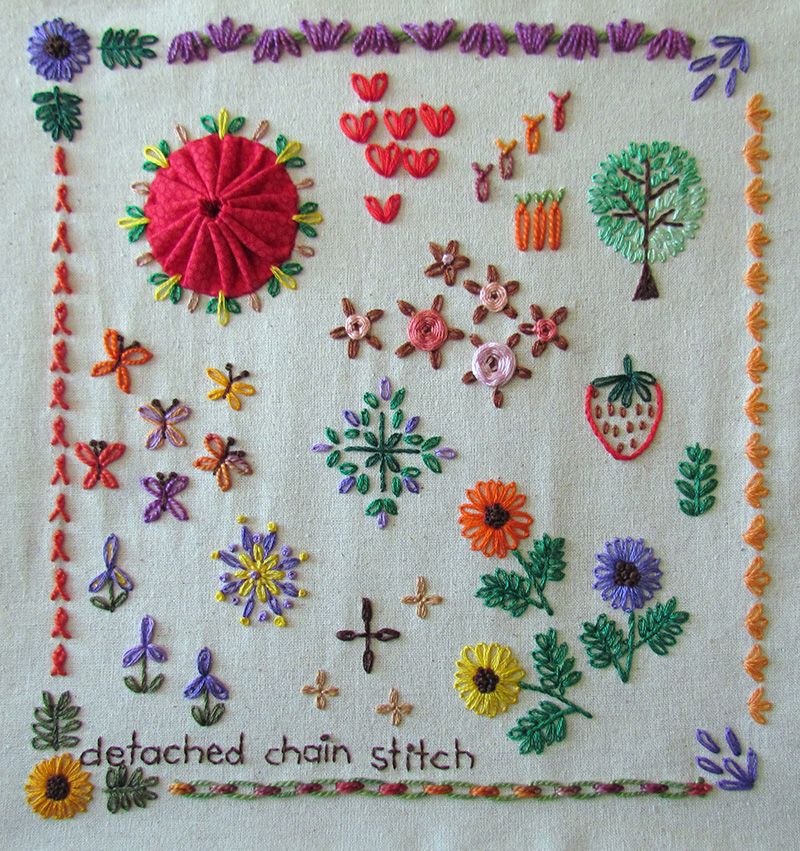 There are many different variations on detached chain stitch but I only used a few because I wanted to concentrate on the motifs themselves, rather than working lines of different stitches.
On the full sampler I used lazy daisy to couch a thread on the top border. On the right in groups of three, threaded chain stitch on the bottom and twisted detached chain on the left. Other stitches include slipped detached chain stitch, berry stitch, picot stitch (long tack chain stitch in groups of four) and long tack chain stitch (also known as long tail or long tail chain).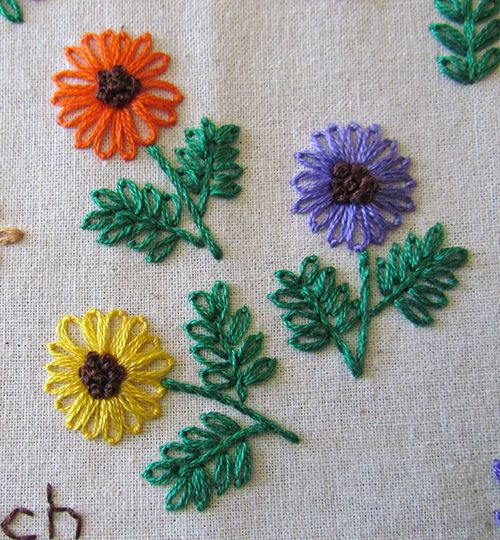 These flowers were inspired by one of the chapter headings in the updated version of Mary Thomas's Dictionary of Embroidery Stitches
. I especially loved how full the leaves are and they make a great corner for borders. In fact, you could repeat them all the way along the border on a large project like a tea cloth or the bottom of a vintage inspired skirt.
I worked long tack chain in groups of 5 and wove around the centres for these flowers.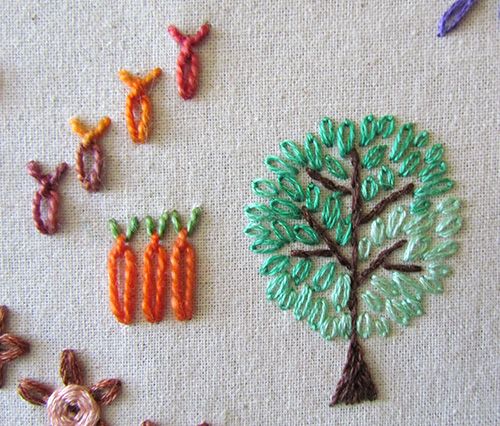 Another favourite idea I came up with was to turn slipped detached chain upside down with the little "leaves" pointing up to make carrots. For my tree I worked the detached chain leaves with a variegated green thread. I think it would look cute with little french knot apples or oranges too. I wonder what stitch would make lemons?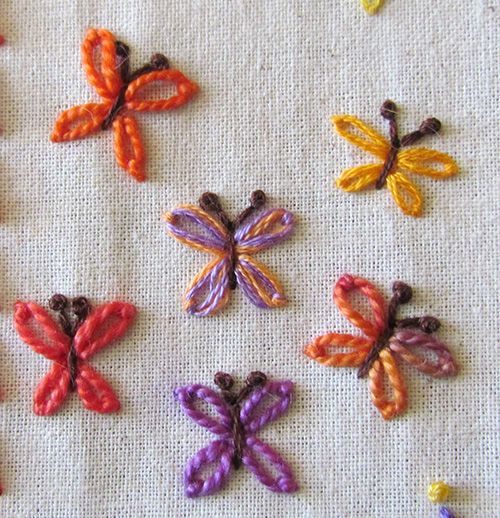 I think these butterflies look best in a thicker thread like all six strands of embroidery floss or size 5 perle cotton. At least I think that's size 5. It might be size 3. I'm not sure because I dyed it many years ago and didn't keep any labels 🙂
Other thoughts I had while working my sampler:
I think the suffolk puff/fabric yo-yo motif would look better with  smaller puff.
Flowers flowers flowers. I can never get enough of them.
I see a garden sampler in my future…
Oh, and I already used the butterfly on this birthday embroidery I did for Mr Knittingand! It's his birthday today.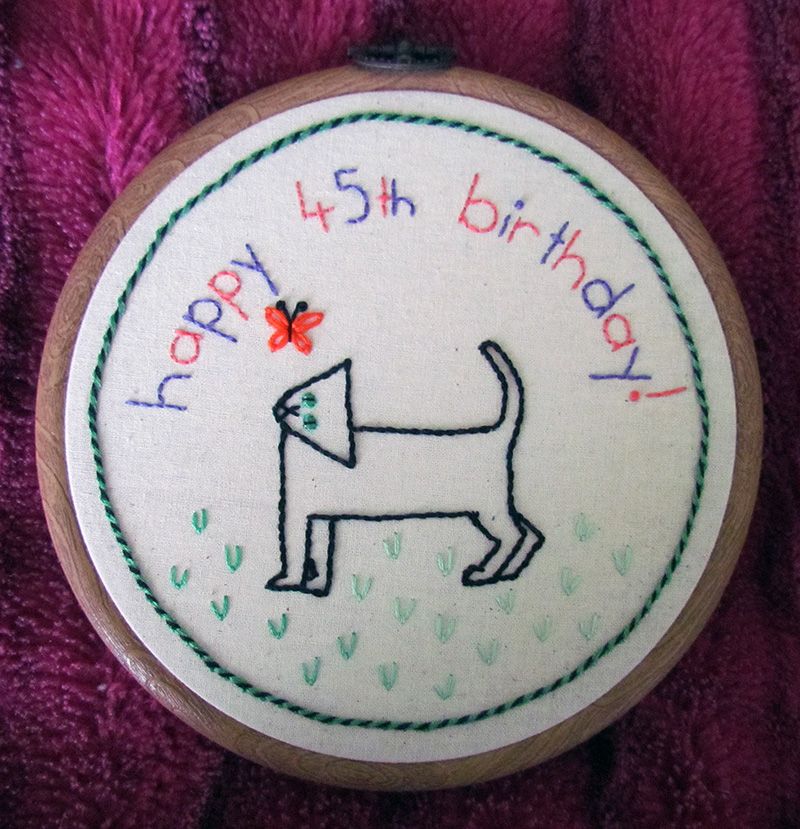 Some useful links:
TAST on Facebook
Sharron's TAST FAQ on her website, Pintangle.
Free vintage stitch book downloads.