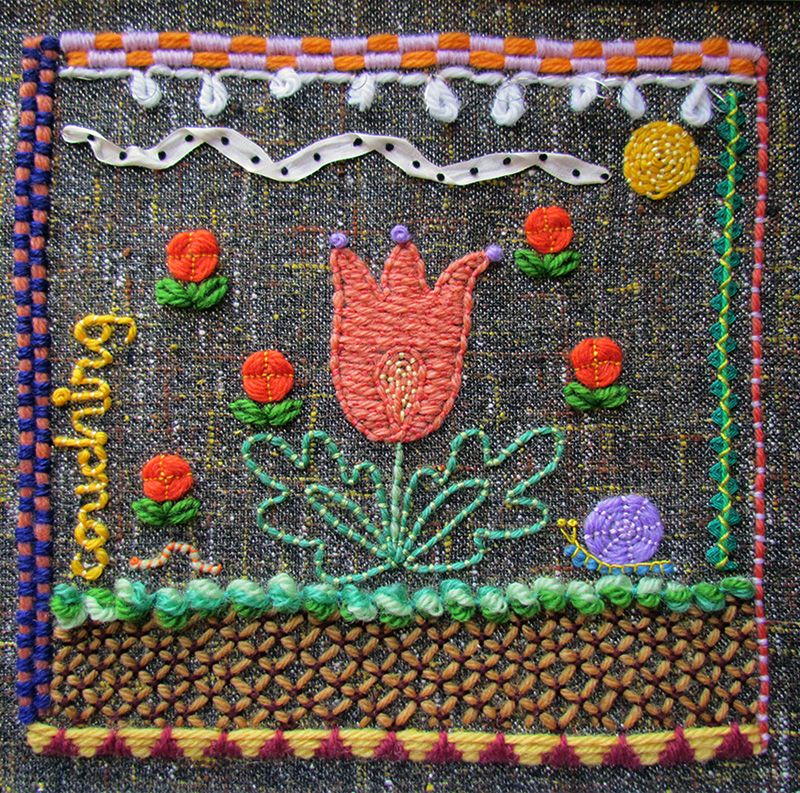 (Click the photo for a larger view).
This week's embroidered sampler features various types of couching in a little flower garden scene.
For the border I used pattern couching (with plain couching on the right). Pendant couching and silk ribbon couched with French knots for the clouds.
The ground is worked in puffed couching and lattice couching. I always forget that you have to be very careful when laying the grid for lattice couching because it can go wobbly very easily so I left it wobbly to remind myself next time I try it. That, and I used up the last of my favourite dark brown and didn't want to undo it and throw it away.
😛
This little basket of flowers is from a sample I worked earlier this year. I managed to fake making it straight by adding a little bit to the bottom of the basket on one side and added French knots to the spaces in the couching for added interest. You can download the pattern for free if you'd like to try it.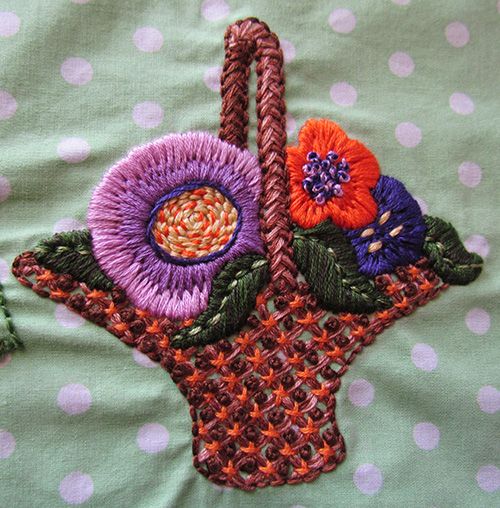 The rest of the sampler features a lot of couched spirals, with plain couched leaves (and chain stitch leaves on the little flowers), and couched satin stitch for the filling in the main flower.
On the right hand side of this week's sampler there's also a bit of couched ric-rac braid. Ric-rac can be couched in many different ways but my favourite is to run a line of thread up the middle and using a zig-zag stitch so you can barely tell it's ric-rac underneath.
I couched a lot of ric-rac on this Dorset feather stitchery sampler that I made a few months ago.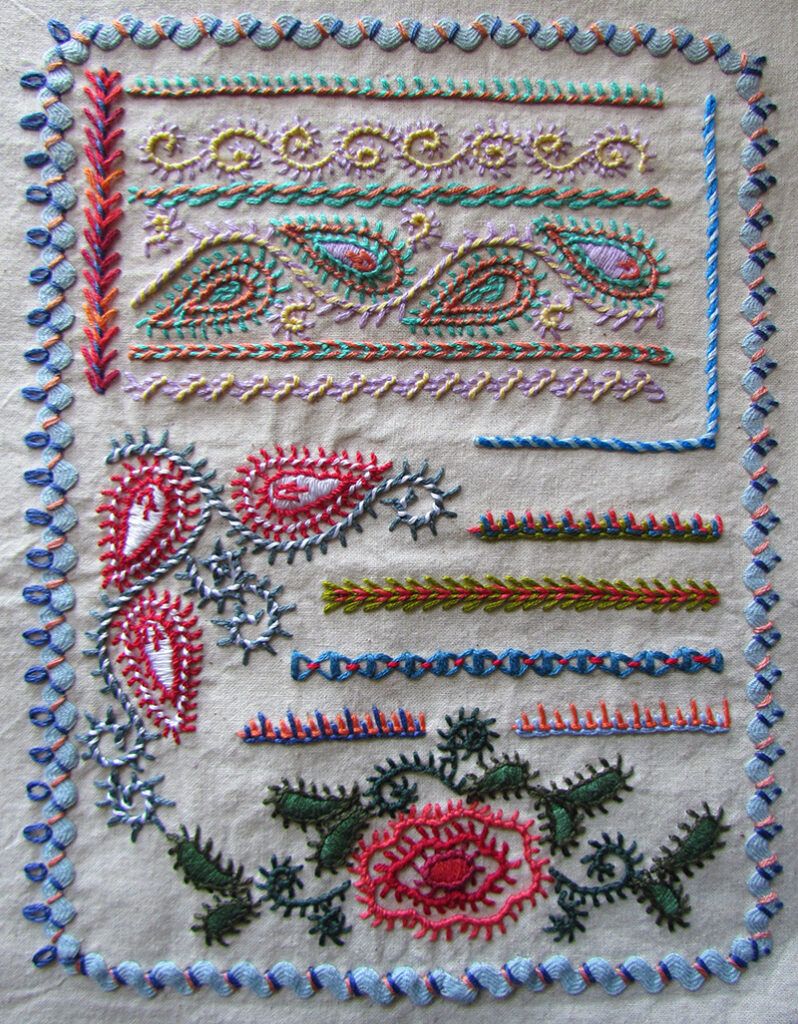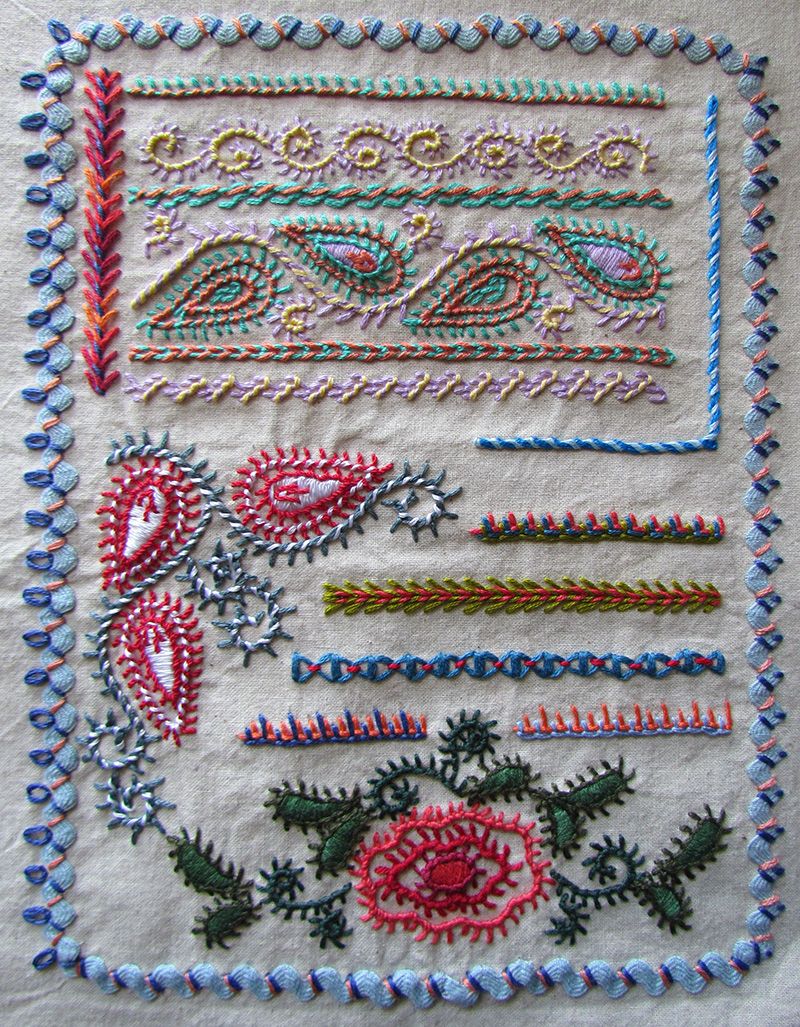 I'm really fond of couching so this week's sampler was a lot of fun. Now, on to running stitch!
Some useful links:
TAST on Facebook
Sharron's TAST FAQ on her website, Pintangle.
Free vintage stitch book downloads.