"BORING!", was my first thought when I saw this week's stitch for TAST was Turkman stitch. I was wrong.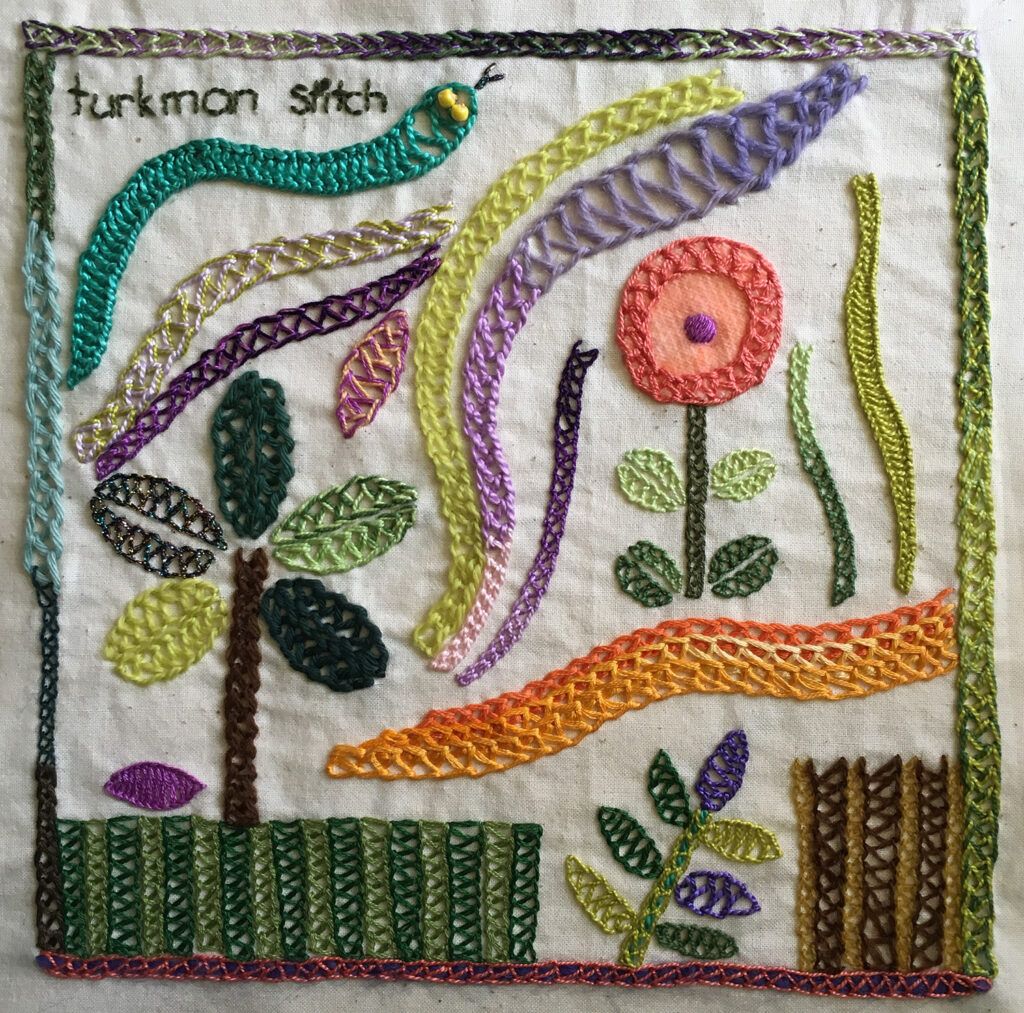 Whenever a new TAST stitch is released, I google. Then I head for Constance Howard's Book of Stitches, which I mentioned yesterday.
The Book of Stitches wasn't terribly interesting for this stitch, but Google did not disappoint! Here are the ideas people came up with that I recorded:
Stitching in a circle. I appliquéd a piece of wool felt with two strands of perle cotton to make a flower (you may have noticed flowers are my go-to motif). Making the stitches smaller on the inner side of the circle made it easy to keep it looking neat and tidy.
Layering. In the orange section you can see that I layered three rows of turkman stitch on top of each other. I think this gives a lovely rich effect that can be used to make a lovely gradient filling.
Taking tiny little "bites" of fabric with each stitch to make a dense braid-like effect. I used this in the snake, and the lime line on the right hand side.
Stitching inside a shape. As you can see, I made a lot of leaves with all sorts of thread.
Changing the width of the lines. In an abstract pattern this gives a nice sense of movement, and is also great for stitching snakes!
I also tried a few things off the top of my head. Couching of course. I love couching and if a stitch looks like it will work, I'll try it. You can see my line of couching along the bottom border and in the stem of the sapling/leaf thing. Both are stitched with perle cotton.
I thought it might make a nice striped filling so I tried two versions. One with stripes of the same thickness worked with three strands of embroidery floss, and one with thin and thick stripes stitched with a single strand of Appleton Wool.
As always, I tried lots of different threads from tapestry wool and cotton, all the way to flower thread, sometimes with two colours held together, sometimes just one. The only threads I wasn't keen on are the really thick tapestry threads that are meant for working needlepoint. I think everything else works really well.
Next week's stitch remains a mystery (at least until Tuesday), but I have prepared this sampler for working on when I have spare time. I'm going to work it, then stitch it to a background fabric so I can add it to my finished book.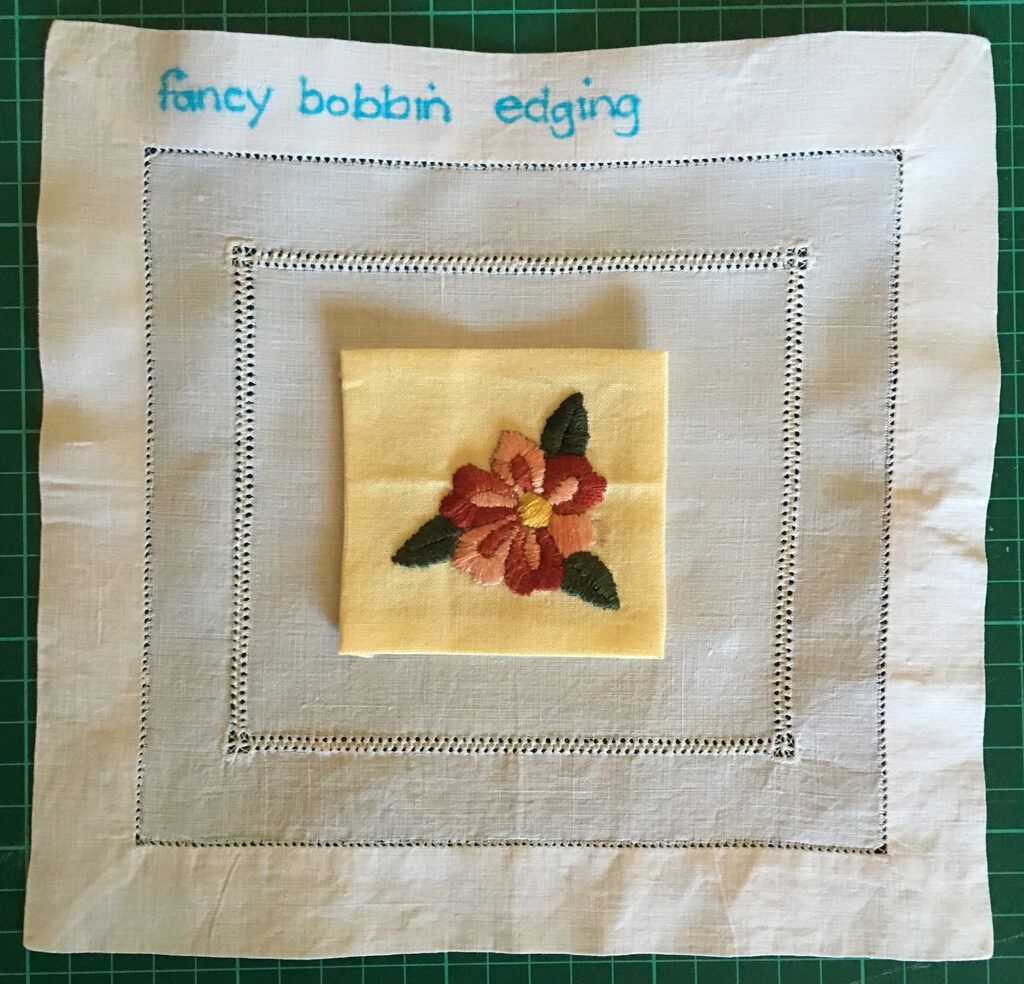 Fancy bobbin edging is the only stitch I haven't been able to get to work properly. It will not defeat me! I'm going to try the edging version from The Ladies' Work Table Book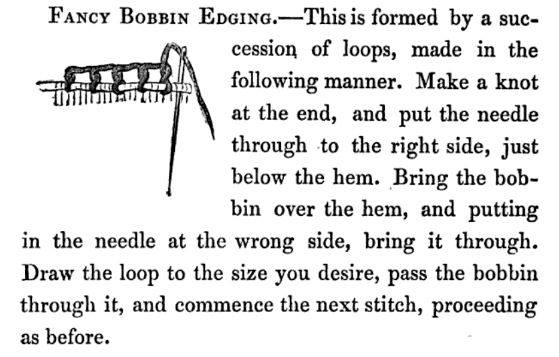 and the version worked flat from The Batsford Boom of Embroidery Stitches by Anne Butler (that's a link to the book on Abebooks.com. I highly recommend the seller "WorldofBooks" as I've purchased from them a few times and they're the only seller that is selling it for what I consider a reasonable price).
Hopefully my inability to make fancy bobbin edging look decent is just a matter of different brains preferring different ways of working it. Either that or this is going to be a really crappy sampler!