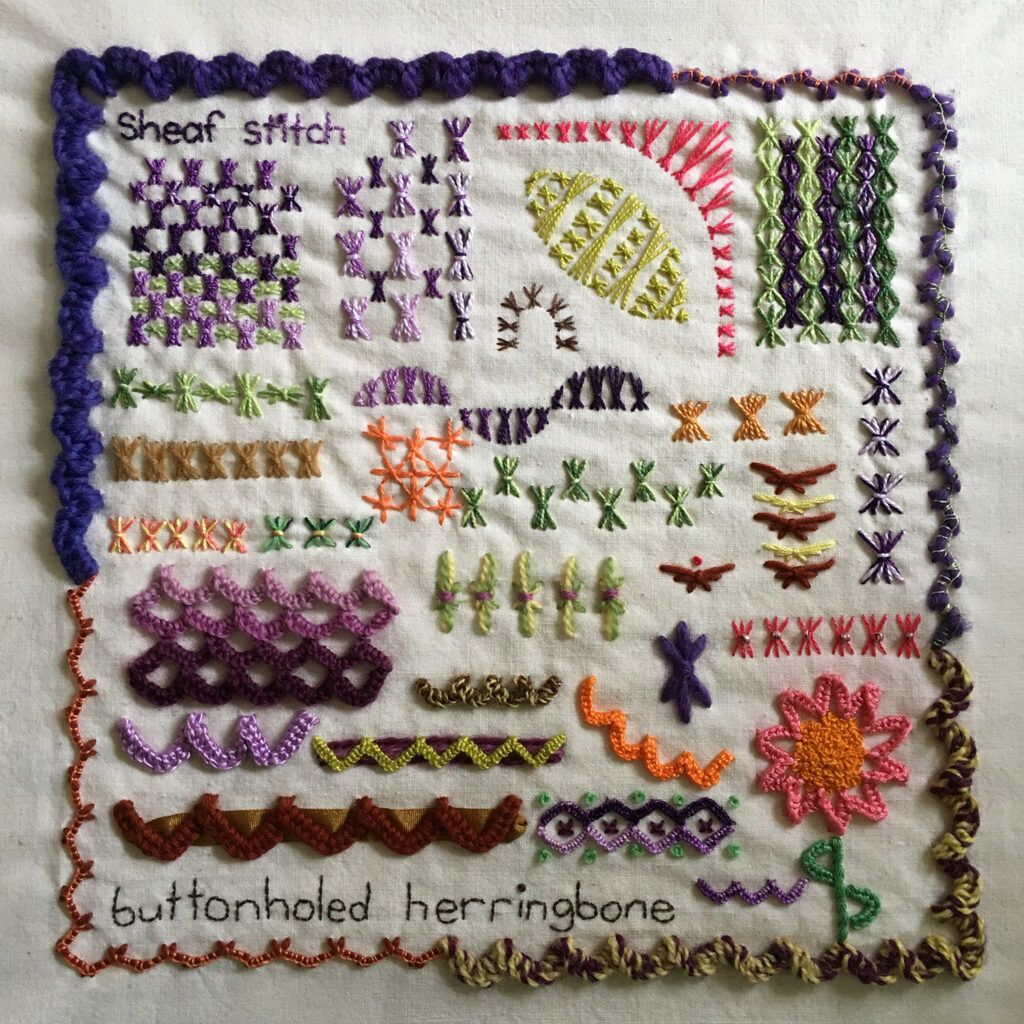 Last week's embroidery stitch for the Take a Stitch Tuesday embroidery challenge (TAST) was sheaf stitch, which you can see in the top 2/3 of my sampler.
I wanted to try as many things as possible with this stitch, so I had a look at Constance Howard's Book of Stitches and drew some of the ideas from there, then stitched in as many different threads as I thought would work. I really like all of them, but I think my favourites are using it as a filling and in different shapes, especially the half arch shape.
I finished off the border with some more buttonholed herringbone in various knitting yarns and two strands of DMC crewel wool in yellow and purple.
This may be last week's stitch but I haven't gotten behind yet! Tomorrow I'll post this week's sampler, which I finished this morning.