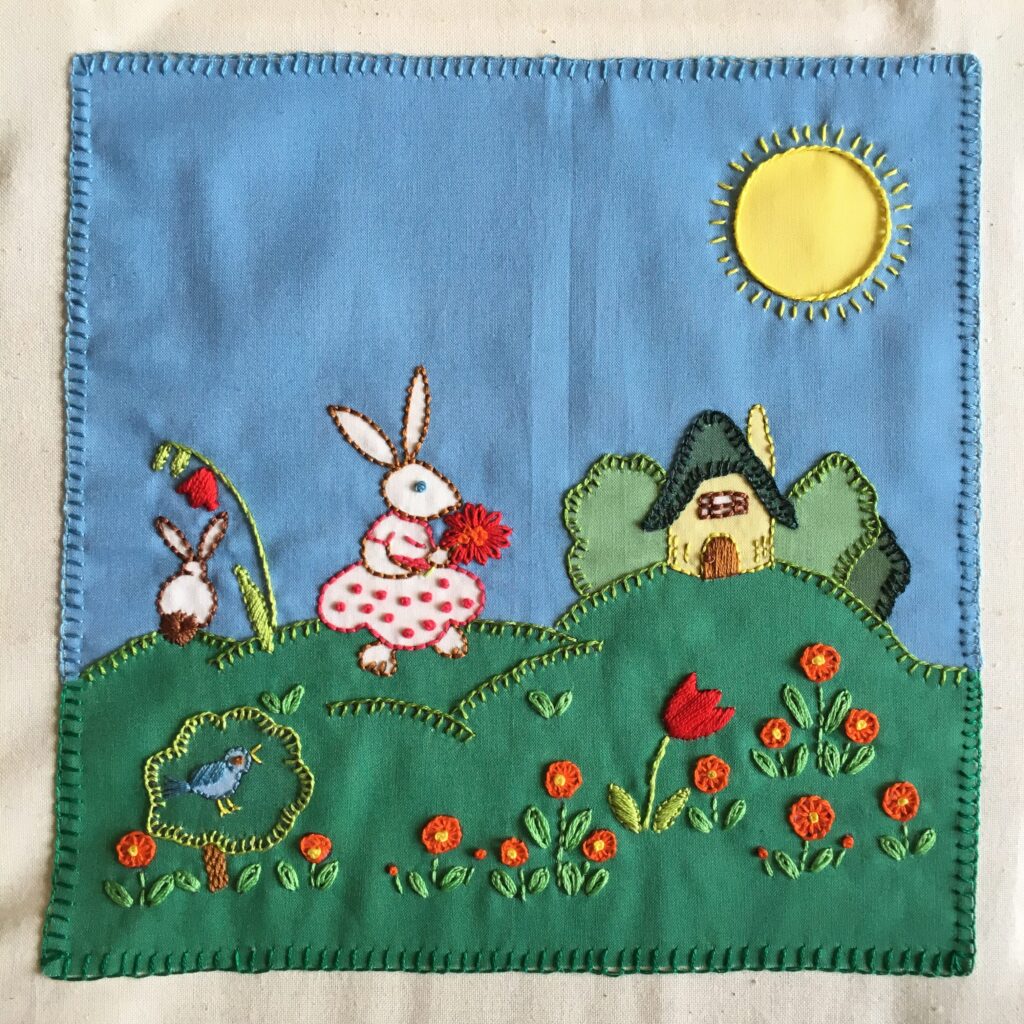 Three years ago I put this little 8 inch bunny embroidery up for sale on Spoonflower, but I've only just gotten around to stitching it. Inspired by the TAST embroidery challenge, I've used an assortment of stitches including buttonhole wheels, berry stitch, blanket stitch, satin, back-stitch and stem stitch.
The blank panel can be purchased for stitching in my shop on Spoonflower.com. One swatch is all you need but a fat quarter will yield 4 squares and a yard will give you 20.
If you'd like matching fabrics for use in your project, I made a collection with flowers, plaids, checks, spots and stripes called Bunny Fun.
Now I need to dive through the op shop stash and choose a fabric for this week's TAST stitch. I'm not certain, but I think I may have run out of calico…