Many years ago, when the internet was mostly made of text and your website host complained if your site went over a megabyte in size, I paid a rather exhorbitant price for a lift-out from a 1968 Australian Women's Weekly in an out of the way antique shop in rural Victoria. Alas, when I went to knit the toys, the front page had been torn in half and was nowhere to be found. To say I was miffed would be a massive understatement.
Imagine my surprise all these years later to find the exact patterns available in Trove, the Australian National Library's online digital archive.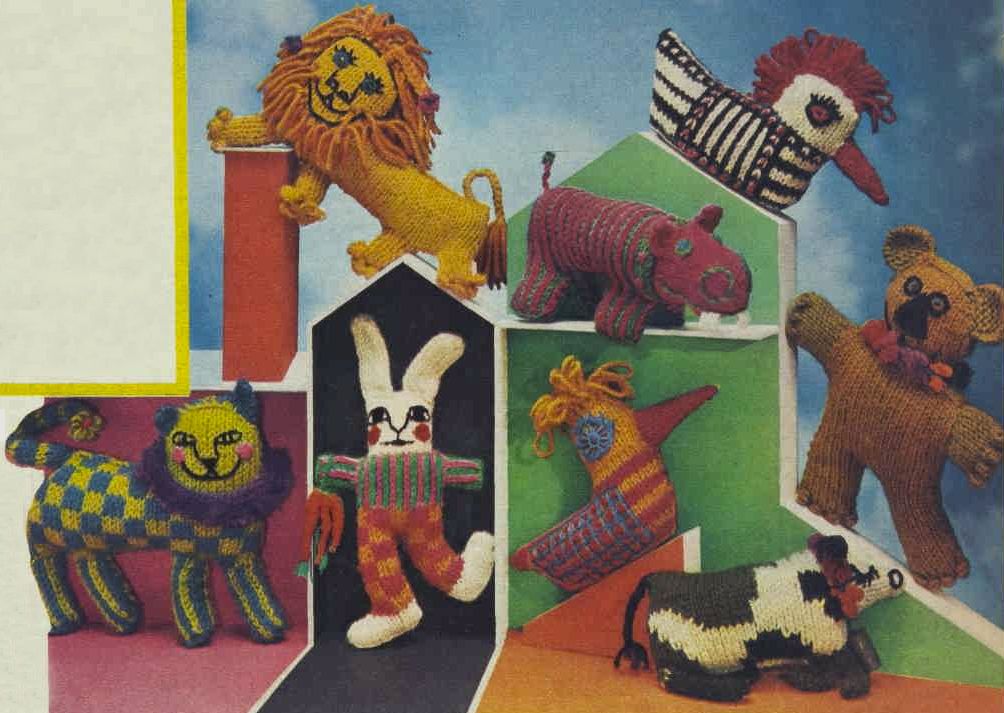 (Re)Introducing: The Mod Menagerie of Beasts and Birds including, The King of the Beasts, Carrot-Power Cottontail, Cat of Super Colors, Mopsy Bird, Hippie-Potamus, Wiggy Bird, Flower Bearing Bruin and Bangle Bell Bossy. They're all knit at 3sts to the inch to make them super groovy and super fast.