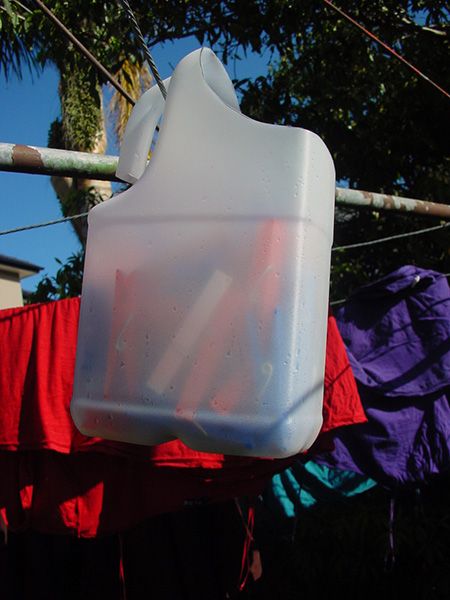 I have been planning on sewing a pretty peg holder for months, but my sewing machine broke and I haven't been able to get it fixed yet. With a baby running around there wouldn't be much sewing going on anyway…
I decided to chop up a milk container instead. It takes 5 minutes and all you need are an old milk or juice container with a handle, a pair of scissors and a marker pen.
Firstly, draw a semicircle across the top of the bottle to create an opening for holding the pegs. Draw another line at the base of the handle.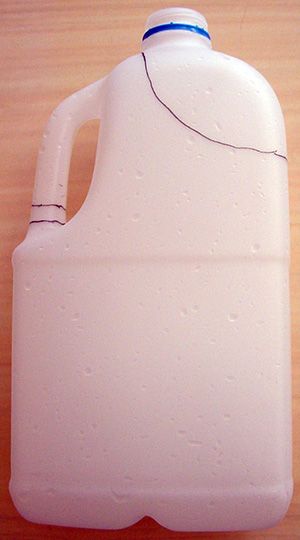 Cut out the semicircle to create the opening. Cut a small wedge from the base of the handle so you can hang it on the washing line.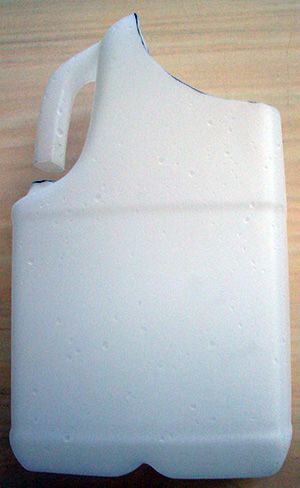 Finished!
If you're like me and you always forget to bring the pegs indoors, poke a couple of holes in the bottom to let the water out when it rains.
Now I just have to make another one. We have a lot of pegs 🙂