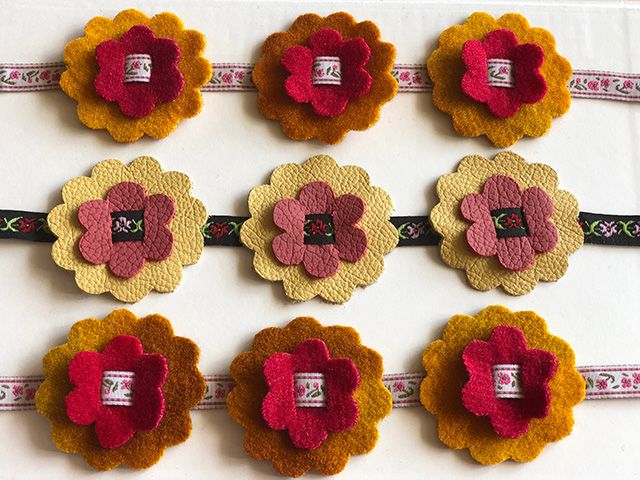 New on Knitting-and.com today! A new tutorial on making floral trim from ribbon and scrap fabrics. (Click on the link for the tutorial). You can make them out of anything that doesn't fray, including felt, leather and fabrics bonded to iron on interfacing.
I made mine from leather furnishing samples and the blankets that I dyed last year.
My flower trims will be used on a fabric book in the near future so keep an eye out for them!