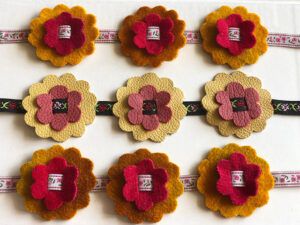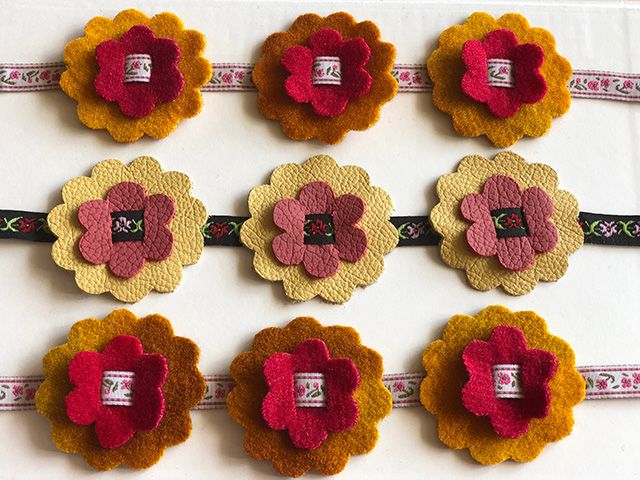 This project was originally featured in The Queensland Times, on Monday the 19th of January as Flower Chains in Felt
You'll need:
A copy of the flower trim template pdf file, glue and some scrap cardboard to stick it onto (glue and cardboard are optional).
A firmly woven ribbon. I used vintage jacquard ribbons, but petersham ribbon works well if you want a softer option.
Fabric that won't fray. I used some pieces of boiled wool blanket that I dyed and scraps of furnishing leather. If your fabric frays you can iron some interfacing onto the back before cutting.
Sharp, pointed scissors such as embroidery snips.
X-acto knife and cutting mat, if using leather.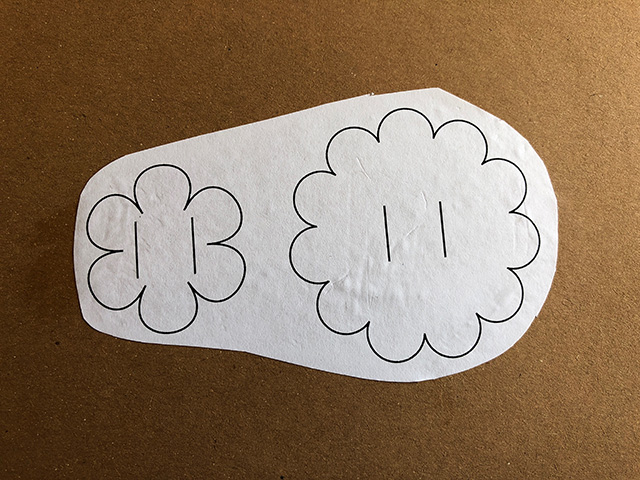 Print your templates and if desired, stick them onto some scrap cardboard. I used an old cereal box.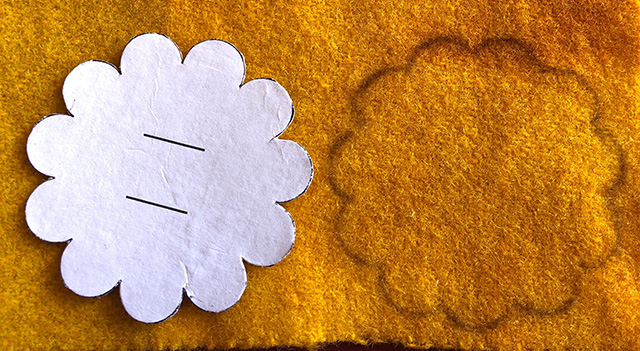 Trace around the templates onto the back of your fabric. If you're using a lightweight fabric you could pin the paper template to the fabric and cut it out.
Cut out one large and one small shape per flower.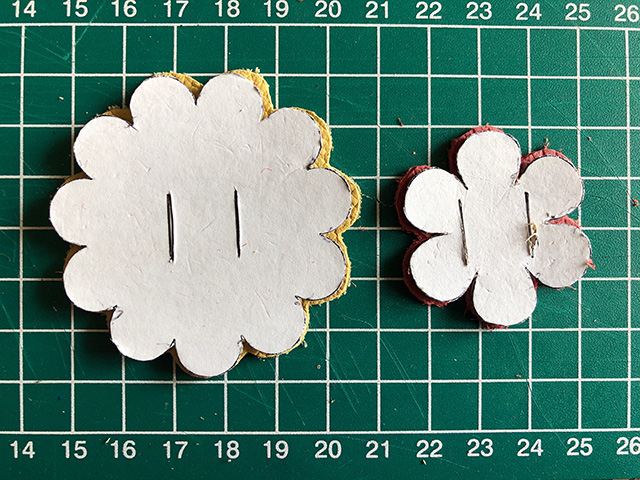 Place the pattern onto each flower and cut or mark the lines. I cut my leather flowers straight through the pattern, but drew the lines onto my felt so I could cut those with scissors.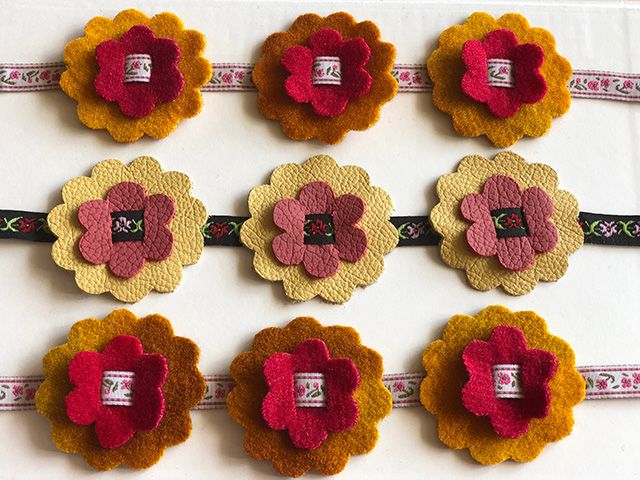 Stack a small flower on top of each large one, and thread your ribbon through.
In the original article, this trim was used to make a bracelet and necklace by tying the ribbon into a bow for the necklace, and adding a press stud (popper) for the bracelet. I'm going to use my flower trim to bind a fabric books for a collection of embroidery reference samplers I stitched in 2015 to 2017. You could use a single flower for a hair tie or headband. Add trim to a bag, or use a length of ribbon with a flower for a bookmark.
---
Copyright Sarah Bradberry, February 3rd 2018.