This week's installments of "And So To Sew" and "And So To Embroider" are all about giving your home a little love.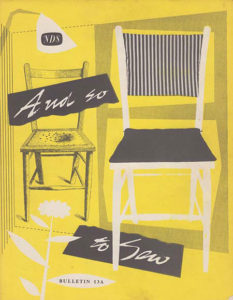 And So To Sew bulletin 13a is all about soft and hard furnishings with instructions to make a bedspread with frill or pleats, pillows, fancy up your dressing table with a skirt, a wall pocket for all your bits and pieces and so much more.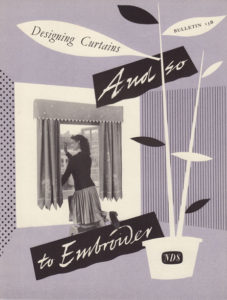 And So To Embroider bulletin 13b teaches you how to design and liven up your curtains and cushions with embroidery and clever self made fabric trims. From box pleated trims to a clever folded triangular edging that can be used on a range of different projects (I think it would be really cute on the bottom of a little's girl's skirt).
This week marks almost the halfway point for our And So To Sew series, and a third of the way through And So To Embroider. I hope you're enjoying them as much as I do.
If you'd like to check out the rest of the series that I have uploaded so far, plus a large range on vintage embroidery and sewing books, check out the whole collection on the "Vintage Embroidery and Sewing Books" page. And don't forget to come back next week for more!