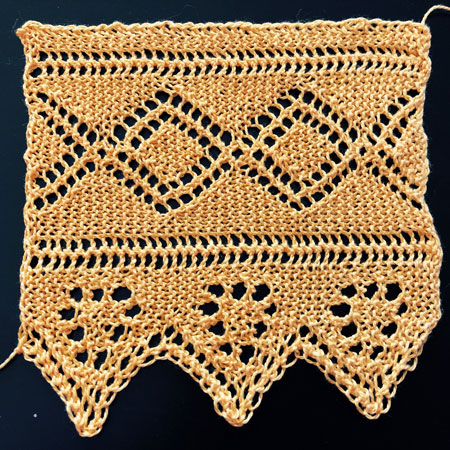 This week's knitting pattern is based on a knitted doily edging from 1884. The reason it took me two weeks to get this one online, rather than giving it to you last week is because I had to rework the way the diamonds transition from one to the next, and kept changing my mind about how to do it, which meant a LOT of knitting.
I hope you enjoy the new pattern for the Knitted Diamond and Flag Border.
If you enjoy knitted lace edgings, don't forget to check out the whole collection! My collection of knitted collars (because they're usually just big edgings), insertions and edgings.