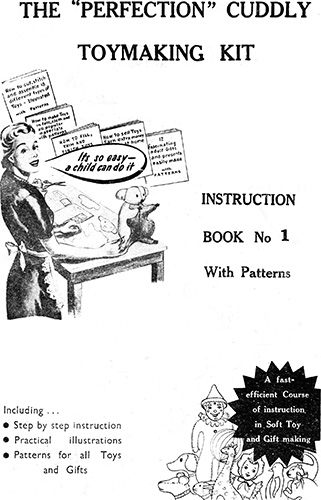 The Perfection Cuddly Toymaking Kit was originally published in the early 1950's in Australia as a home education course for women who wanted to earn extra money making toys, bags, novelties and flowers. The ten booklets contain two lessons each, designed to build on the skills of the student, with well over 20 projects to make.
Whether you love to sew retro toys, or use them as a starting point for creating your own designs, you're going to love "The Perfection Cuddly Toymaking Kit". I seriously need to sew the knitting bag, and I wonder if the penguin is the right size for all those excess penguin sweaters that must be lying around these days…

 Book 1: Multi Coloured Ball and Novel Scottie Dog made of felt

 Book 2: An Appealing "Baby" Rabbit and "Large Eared Dog" made of felt

 Book 3: A "Life Size Rabbit" and "Life Size Koala Bear" made of felt

 Book 4: Terrier Doggy and Model Cat made of felt

Book 5: Penguin and Pussy Cat made of faux fur

 Book 6: Dog and Giraffe in leatherette or felt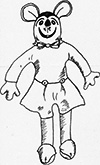 Book 7: Dog and Clown Mouse (Mickey Mouse) made of soft cloth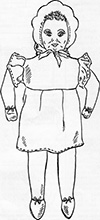 Book 8: Clown and Doll made of soft cloth and using commercially made doll heads.
These patterns are great for people who make porcelain doll heads, or want to rescue an old, well loved or thrifted vintage doll whose body has disintegrated.

Book 9: Introducing Novelties
A needle and sewing tidy,
Ash tray holders (small table runners),
A bag with shoulder straps,
Book marks,
A felt handkerchief holder,
Novel pot holder,
Felt or soft leather book covers,
Child's felt bag and
Felt cushion cover interlaced with coloured strips.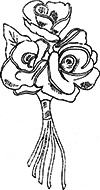 Book 10: "A Knitting, Overnight or Beach Bag", and "Felt Flowers and how to make them"

 Download Book 10 in pdf format
---
Copyright Sarah Bradberry, December 1st, 2014. All rights reserved.