I'm very excited about this week's "And So To" bulletins. Regular readers will know I've gone on a bit of a pincushion bender lately, and to be honest, it's set to continue for a while yet 😉
Because of this slight (haha) obsession, "And So To Embroider" leaflet 7b is making me very happy.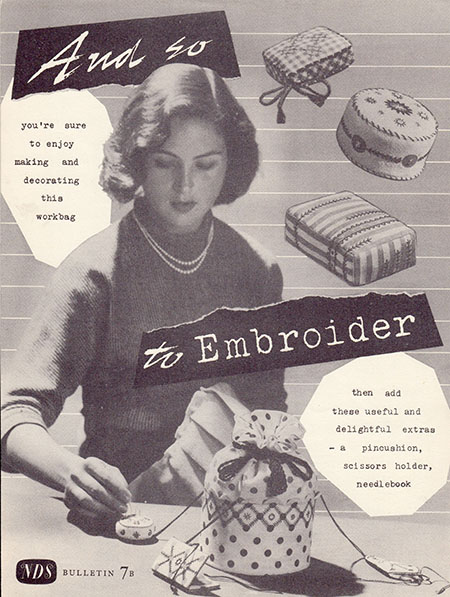 "And So To Embroider" leaflet 7b contains the full patterns and instructions for a work bag with exterior pocket, pincushions, scissors holder, and needle book. I've also included modern video tutorials for sewing tailor's buttonhole stitch, and sewing those really cool scalloped edges that you can see on the work bag pocket.
"And So To Sew" bulletin 7 introduces us to sewing with wool (one of my favourite fabrics), a pattern and instructions for a girl's jerking/tabard, and all of the techniques used to sew a simple pinafore dress from a commercial pattern.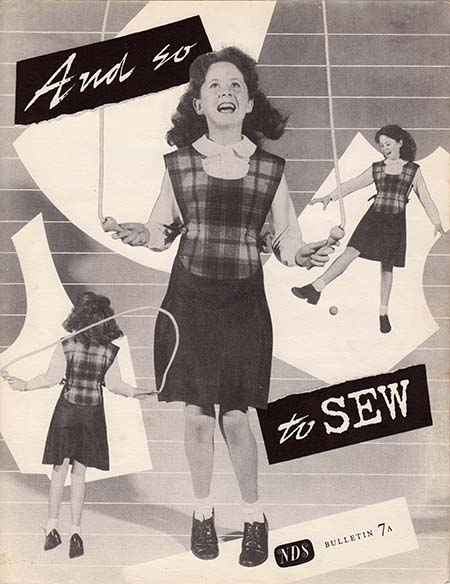 Again, I have included modern videos or photo tutorials for every technique so these leaflets will be of use to as many people as possible. Now if you'll excuse me, I have to go and raid the stash for some polka dot cotton…