This week's embroidery and sewing instructions feature full patterns for plaid hats and accessories in "And So To Sew" bulletin 6a
Leaflet 6a includes patterns and instructions for sewing two bags, two hats, a scarf and cuffs for your gloves.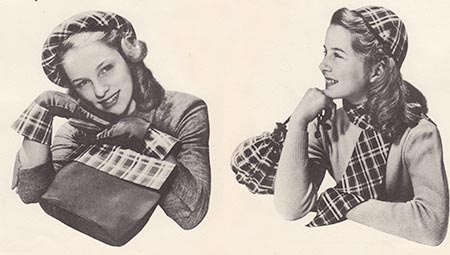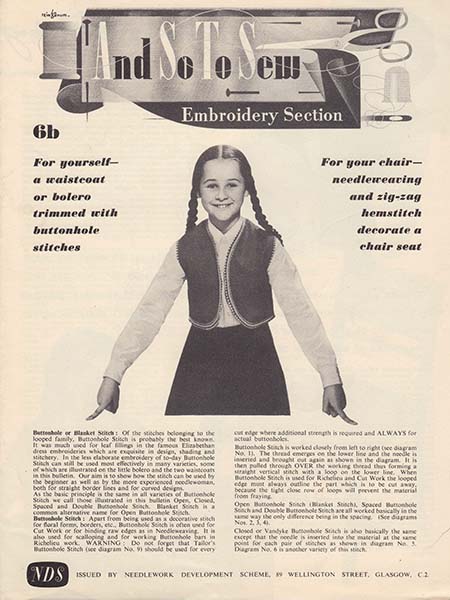 "And So To Embroider" bulletin 6b teaches you eight new embroidery stitches, with ideas for placing motifs and borders on waistcoats and boleros.
As always, I have included video or photo tutorials for every stitch and technique used, because I wanted to make the techniques and patterns in these leaflets accessible to as many people as possible!
I hope you're enjoying the Needlework Development Scheme leaflets. If you'd like news of new downloads and patterns, including embroidery, sewing, knitting and crochet, please sign up for updates (in the left hand menu on desktop, or underneath this article on mobile and tablet).
I have a fascinating little knitting pattern coming up this week, so keep an eye out!