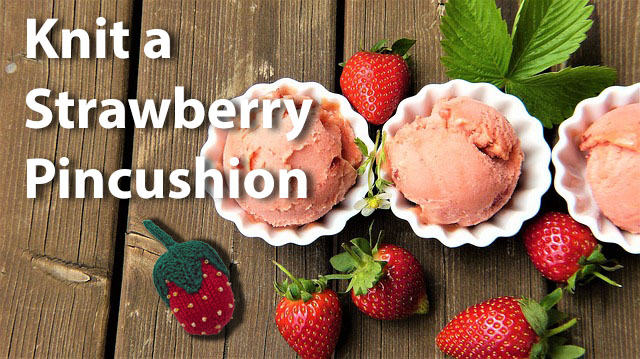 Today's knitting pattern is a sweet Victorian style pin cushion for your sewing box or embroidery bag.
Knit from scraps of size 5 crochet cotton or lace weight wool, this pin cushion will keep your pins and needles nice and sharp for years of use! You can choose to fill it with wool or toy filling for a light, fun pincushion, or use crushed walnut shells or emery powder to keep your pins forever razor sharp.
I have adapted the pattern slightly, making it easier to sew together when finished, and supplying a lot more detailed instructions for making up.
I hope you enjoy the Strawberry pincushion knitting pattern.