Have you ever gone diving through your stash, only to feel horribly guilty about your unfinished projects that you know will never be worked on again?
Well don't, because you can always donate them to your local charity shop where someone like me will find them and consider them treasure!
All of which is a very 'round about way of saying, "look at the really cool thing I found at the op shop yesterday!"
It's an unfinished patchwork quilt made from 1970's fabrics. It looks like two different people worked on it as half has been finished in a single piece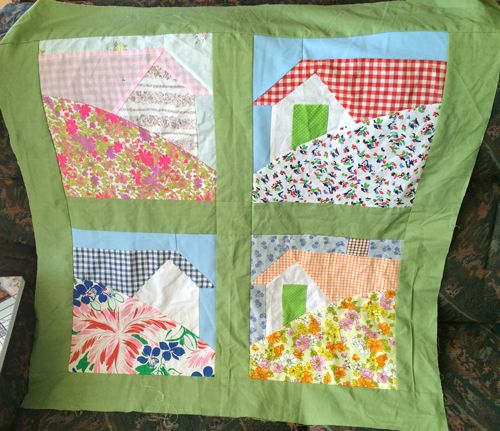 and the other half have been quilted as a quilt-as-you-go quilt.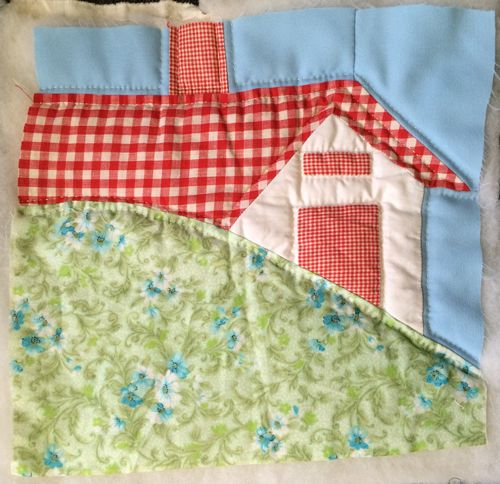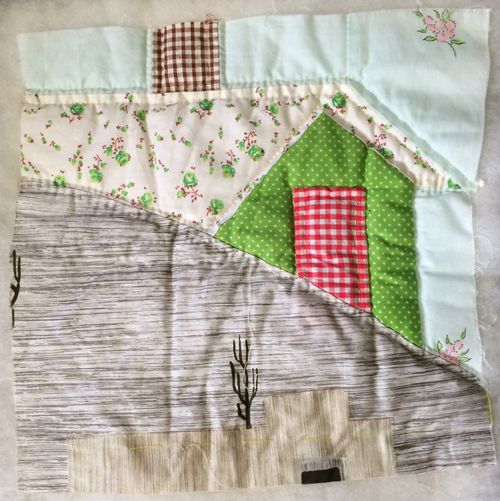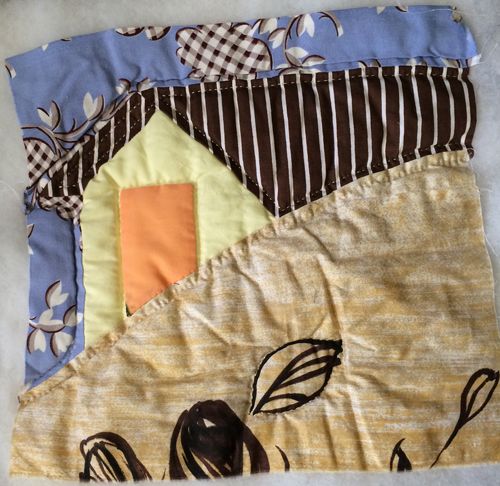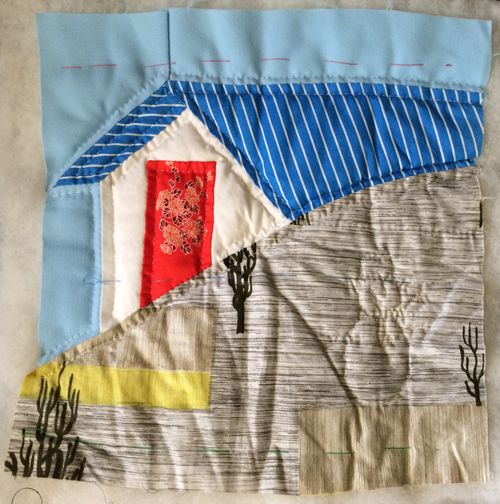 I had intended to take apart the quilted blocks and finish it in one piece with a square of 1970's patchwork hexagons as the centre but then I found this: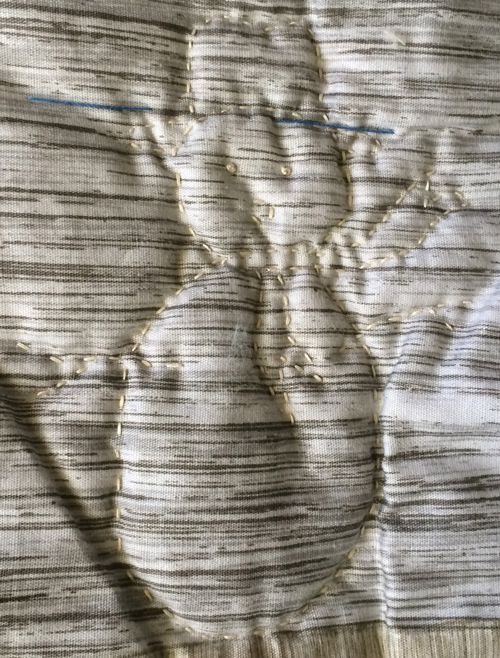 and I've now totally changed my mind. I'll be taking apart the piece with four squares and making it all quilt-as-you-go instead 🙂
I just can't bring myself to kill the poor innocent snowman.
I wonder what I have that will look good as the two missing doors…