This is my last TAST embroidery sampler to revisit old stitches for now.
When I first stitched fern stitch I was busy trying to catch up and didn't really explore it as much as had wanted to. So I drew a few leaves and a spiral on a vintage serviette and had another go.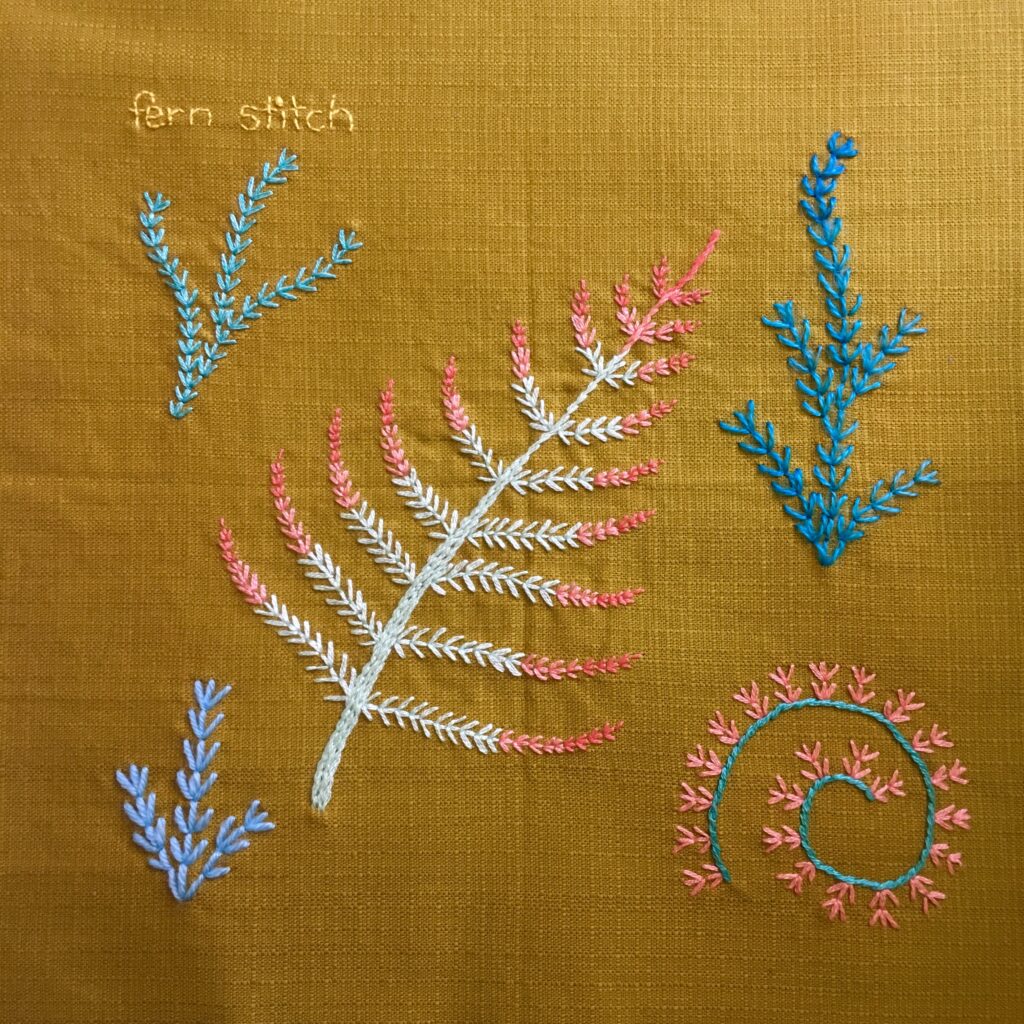 (Click on the photo for a larger view)
The large central fern leaf and the small leaf on the upper left are worked in stranded embroidery floss. I used 3 strands for the pale green and light apricot on the larger leaf, and two strands of dark apricot on the ends. For the small leaf in the upper right I used 2 strands of pale blue and one strand of aqua held together throughout.
The darker blue leaf on the top right is a mohair/silk embroidery thread.
The spiral on the bottom right is again, 3 strand of embroidery floss and the leaf on the bottom left is knitting yarn.
This is one of my absolute favourite pages so far. I'm really glad I took the time to have another go.
Next up: the first new stitch for 2017!