Continuing on my TAST embroidery adventure, it took me a long time, but I finally figured out how to work fancy bobbin edging.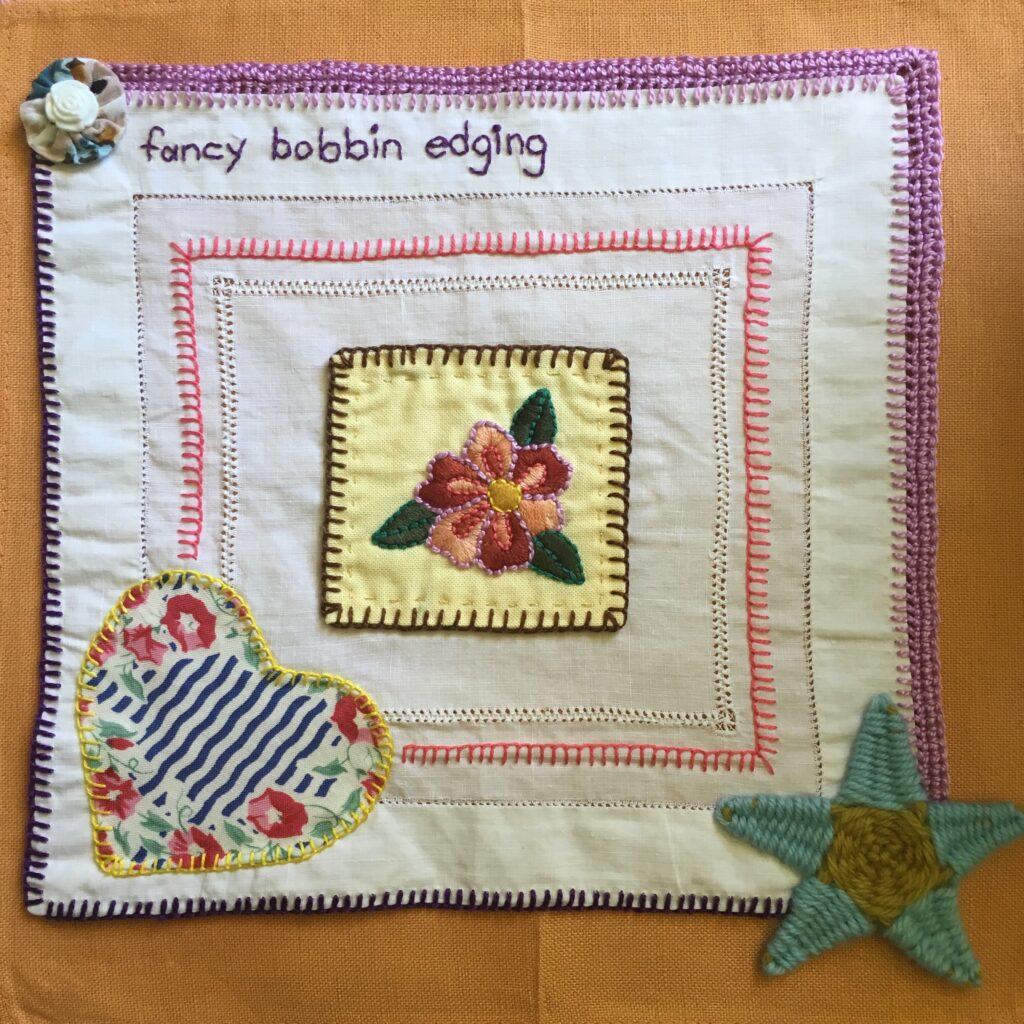 I just couldn't get Sharon's instructions to work for me, so I ended up using some that I found in a 19th century book called The Ladies' Work Table Book. Apparently my brain is just seriously old school.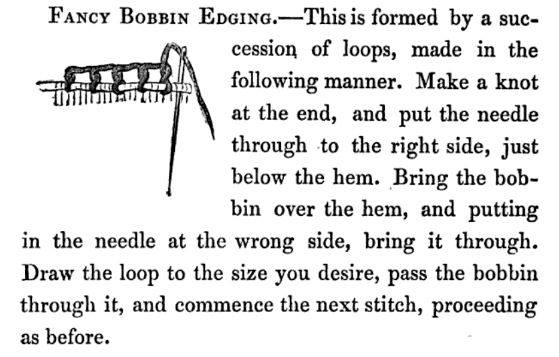 In the centre of my sampler, I worked fancy bobbin edging over the hem on the yellow fabric before stitching it down. Then I appliquéd the heart in place.
I worked it flat in the centre, then around the edges, working two rows of UK double crochet (US single crochet) into the lavender sides.
Next up: my final revisit of an old stitch, before beginning the new ones for this year!