Back in December I mentioned that I was planning on stitching out every possible stitch that can be made on the Singer 401.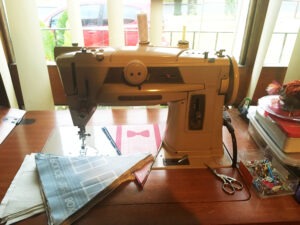 (My Singer 401G hard at work sewing some Doctor Who bunting).
I put my machine to work, and stitched all of them. And I mean ALL OF THEM. And I made this: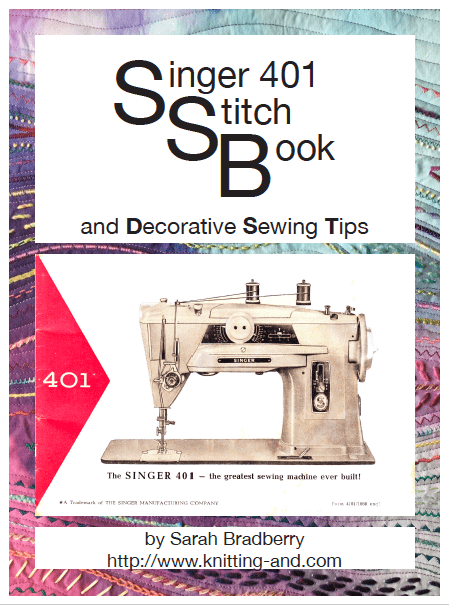 If you've ever had a burning desire to know exactly what you get when you combine all the settings with all the fashion discs (cams), now you can. Just click here to download the Singer 401 Stitch Book (pdf file). I've also included lots of tips on getting your stitch to look beautiful, and some references for further reading and investigation.
I hope all the Singer 401 owners out there will find this useful. I googled my fingers raw trying to find a reference when I first bought my 401 and when there wasn't one, I thought I'd upload mine in case anyone else was looking for the same information.
I almost forgot to add that I made a pinterest board! My Pinterest board with ideas for decorative stitches. It has some great ideas that I never would have thought of in a million stitches.