At the beginning of last August the more devoted of my readers might remember that I used Deb Menz's multicolour combing techniques to make some red-based rovings from some odds and ends.
At the time I was disappointed by the way the grey looked in the finished yarns so I put them away.
Well, I finally knit them up and whilst I prefer the rovings without grey, the grey does give a really attractive and interesting effect. But it was REALLY ugly as yarn. Go figure.
Here's the finished "sampler" scarf that I knit. It's a simple K3, P3 rib and the yarns are an 8 ply weight (DK) single throughout.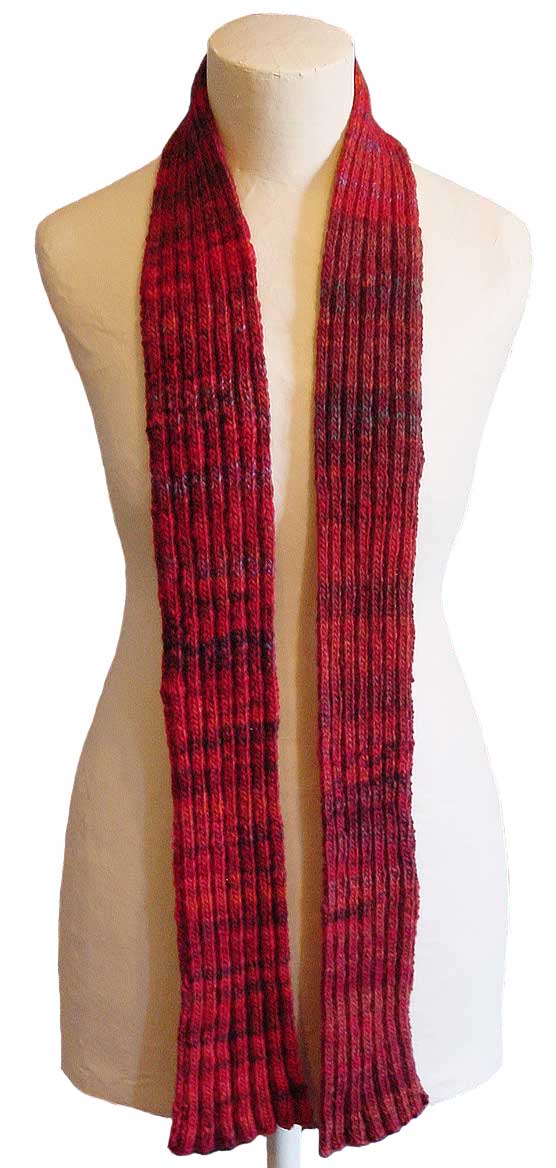 And here are the 8 individual rovings as they knit up. I've stretched the rib out so you can see the full width of the knitting.