Progress on my little crochet flower brooch project continues slowly. I decided to use primarily scrap materials for it, in the spirit of the little flower brooches made by women in the UK during WW2 *
I plan on making some handmade felt for the background, and either felting in some scrap yarns from weaving projects and yarn sample cards, or embroidering on top with a few of them. Here are my flowers on the yarn.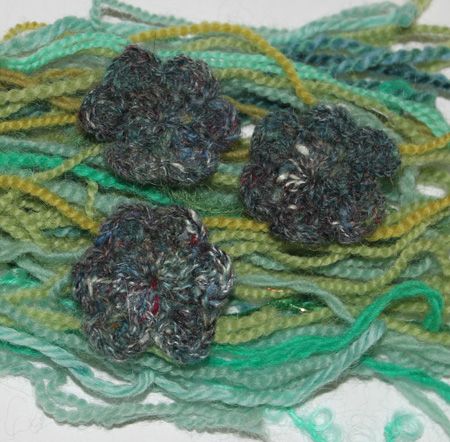 I think I need a bit of contrast with all that green though, so perhaps a pale brown or blue for the felt part? I'm having a lot of fun just doing whatever I want on the spur of the moment, to be honest. 🙂
My son Charlie handed out his gifts to his teachers this morning, so I'll be showing you what we made them tomorrow. They were another two "design in the moment" projects that we're really proud of.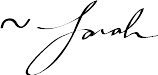 * My favourite 1940's style brooches are the curtain ring style made from scrap materials and wire coating during WWII. The Needle Files has some really lovely examples in three of her posts : 1, 2, 3. I particularly love the ones that use plastic coated wire as my father was an electrical fitter when I was young and I used to collect scraps of coloured wire from the factory floor to make things with.