Before the Take a Stitch Tuesday 2015 embroidery challenge began I was already working on some other embroidered samplers. I've already shown you my Dorset Feather Stitchery sampler, but here is the other one.
The Drop Cloth Sampler from Rebecca Ringquist's Embroidery Workshops: A Bend-the-Rules Primer
 (Amazon affiliate link). I finished this in early September.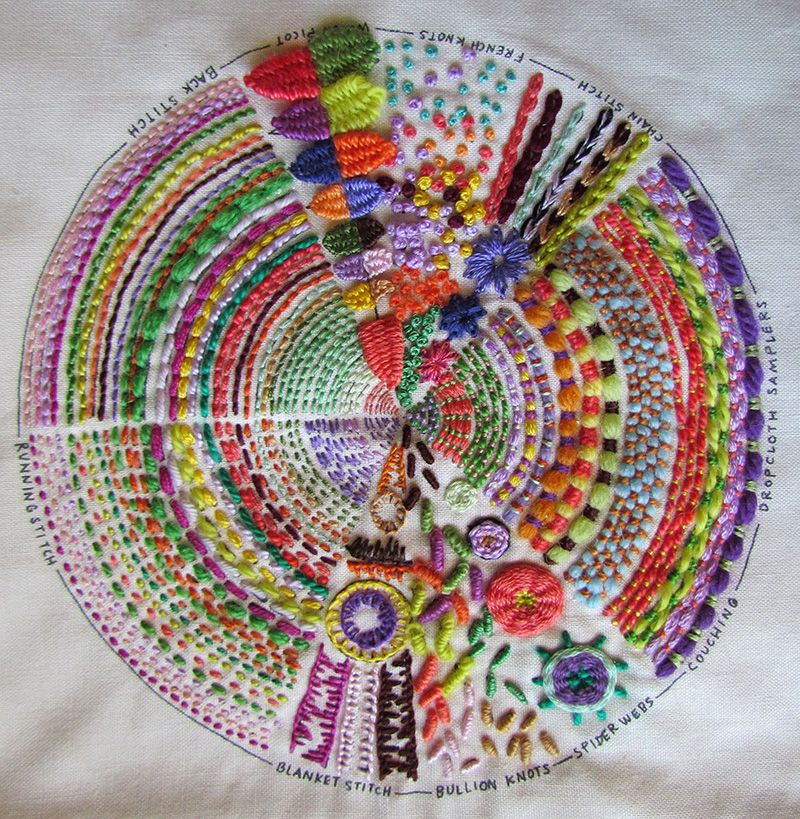 I used many thread oddments from my "leftover bits" collection and everything from Japanese silk sewing thread to worsted weight tapestry wool. I'm still fighting the temptation to add woven picots to everything 🙂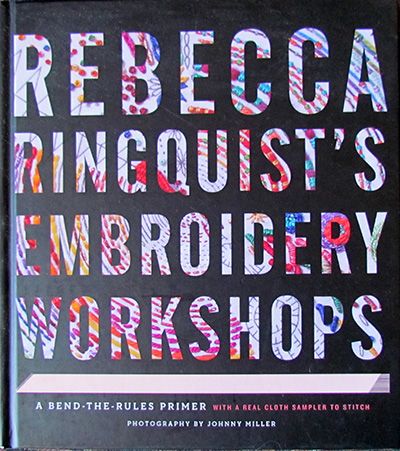 There are a lot of reviews of the book online already so I'm just going to show you a couple of my favourite projects.
I prefer technique books to project books and the thing that makes this book stand out from many these days is that each project introduces an idea or way of working that can be expanded on and used with other projects.
Here are a couple of my favourites.
Stitch badges. I've already made one. The Japanese book mentioned in that post inspired the use of the flower motif while this book inspired the hand embroidered edge
🙂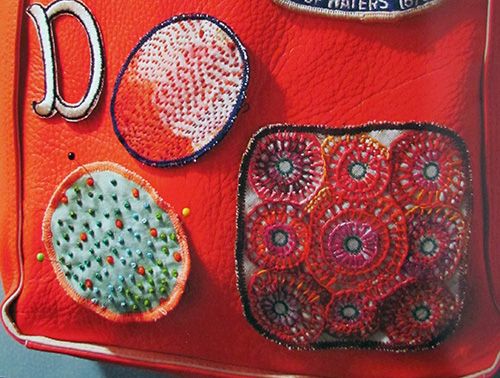 Machine and hand embroidered bracelets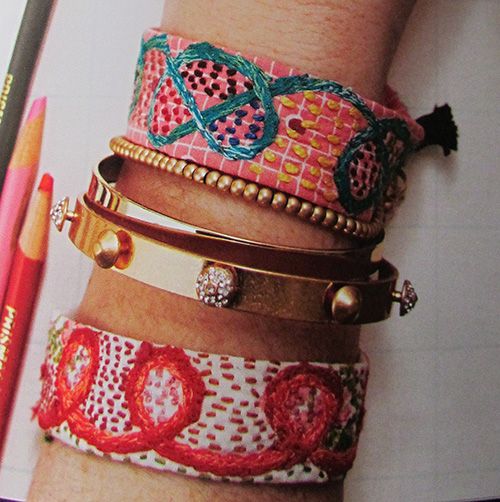 Ribbon and embroiderd coasters