I decided to embroider one last little thing with buttonhole stitch before getting stuck into this week's feather stitch sampler. Introducing the first of what will probably become a new obsession, an embroidered brooch.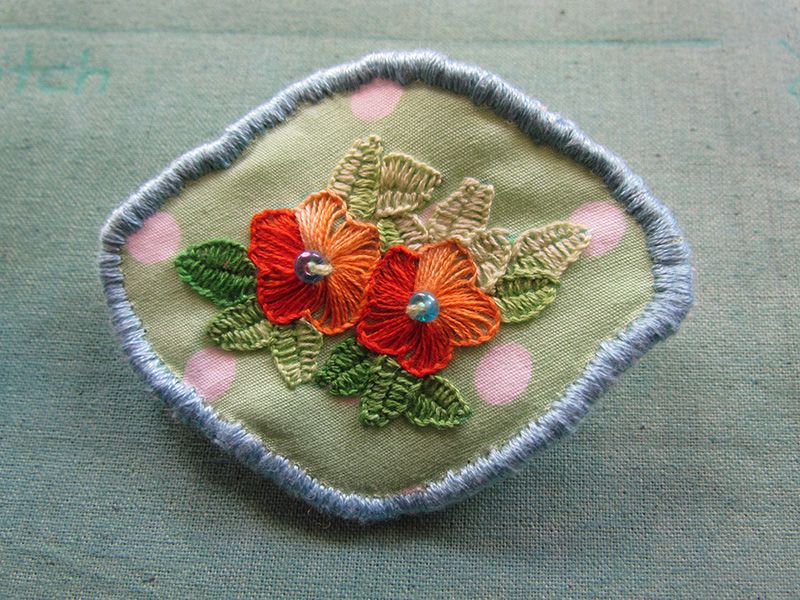 The flowers and leaves measure just 2 inches or 5cm across and are worked in buttonhole stitch, or close blanket stitch (whatever you prefer to call it) with two strands from 6 strand embroidery cottons in variegated orange and green.
It has a plain unbleached calico back with some fleece batting in between, all held together with the satin stitch edging. I sewed a brooch pin on the back but you could sew the finished patches to anything if you want them to be permanent.
Whilst I used a vintage transfer for the flowers, the project was inspired by "Embroidery Emblem", a Japanese embroidery book that I bought in Sydney a few years ago.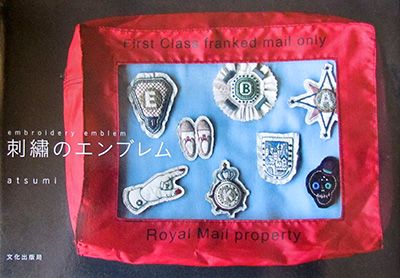 I love the idea of creating little embroidered fragments and using them as objects in their own right. Maybe I'll try a bracelet or two as well.
Now, on to this week's TAST sampler which will be mostly feather stitch.
I don't think it's a surprise that I'm going to stitch an underwater scene 🙂
I thought I'd work the fish with a stem stitch outline and leave it as a sort of negative space fish amid the garden of feather stitch seaweed and coral. I'm going to try and obliterate that darn crease with a heck of a lot of stitching. And beads. Yeah, beads.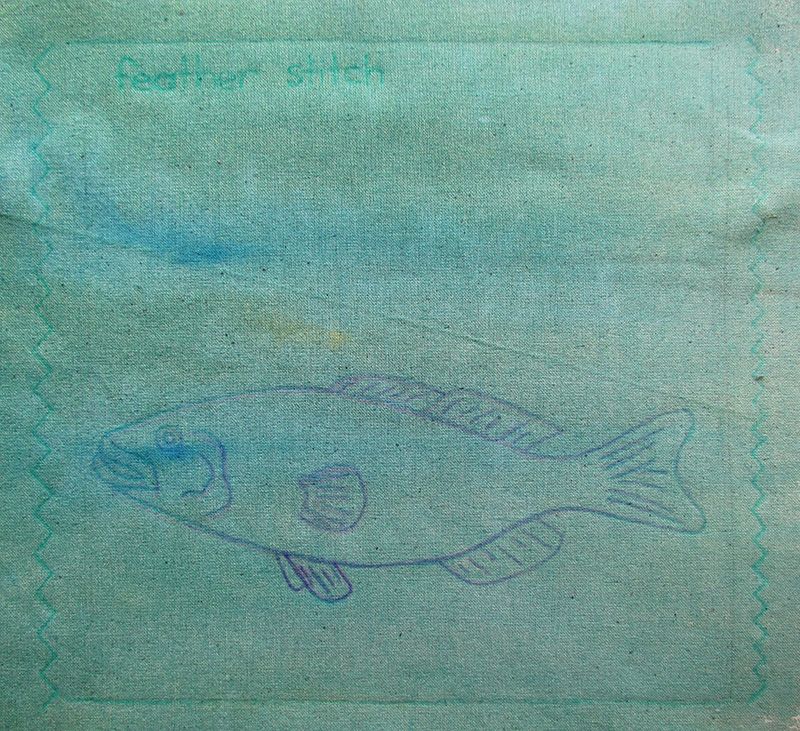 I'm having a lot of fun with these samplers just starting with "I wonder what will happen if"…
I think I'll start with the border.
Some useful links:
TAST on Facebook
Sharron's TAST FAQ on her website, Pintangle.
Free vintage stitch book downloads.